Complete Guide to Chiang Mai Old City
Friday, January 22, 2016
Uncategorised
by
admin
Chiang Mai is the second biggest city in Thailand. Chiang Mai means 'new city' and it was named after its discovery. The city was found in an older city of Wiang Nopburi. Chiang Mai is a perfect gateway to relax and escape from the hassle and bustle of Bangkok and big cities. It was used to be the centre of the Lanna Kingdom in the past. Nowadays, it is a popular city for backpackers and travellers.
Chiang Mai is an exotic place and it is very cultural and you will feel that straight upon arrival.
If you happen to look at Chiang Mai's map, you will see that the city centre lies on the square area called Chiang Mai Old City, since the area is small you can explore it by foot or bicycle.
Chiang Mai Old City points of interest
Chiang Mai Old City is one of the top places of interests for tourists. It is approximately 1.5km square. Centuries ago, the old city was surrounded by walls and moats to protect it from its nearby enemies. Thus, it was an exotic and peaceful centre for Buddhism, merchants, soldier and elephants.
There are many parts of the original city that are left untouched and you can feel the breeze of the exotic past, as you walk through the original city brick walls. Chiang Mai old town is the heart of the city where many activities take place.
Sightseeing at the Chiang Mai old city
Visiting an old city is always fun and it brings you to another dimension. Since, you can enjoy the history, culture and admire the beauty of it the old Thailand.
Thapae Gate
There are four gates to enter the Chiang Mai old city, one gate per each side of the walls. The main gate is Thapae Gate which is on the eastern shore facing the Ping River. If you want to do a Chiang Mai old city walking tour, this will be your starting point. The gate was refurbished in the 1980s to its original shape, nonetheless, once you enter the gate you will feel transformed in time. You can enjoy great food, ancient temples and meet many Buddhist monks.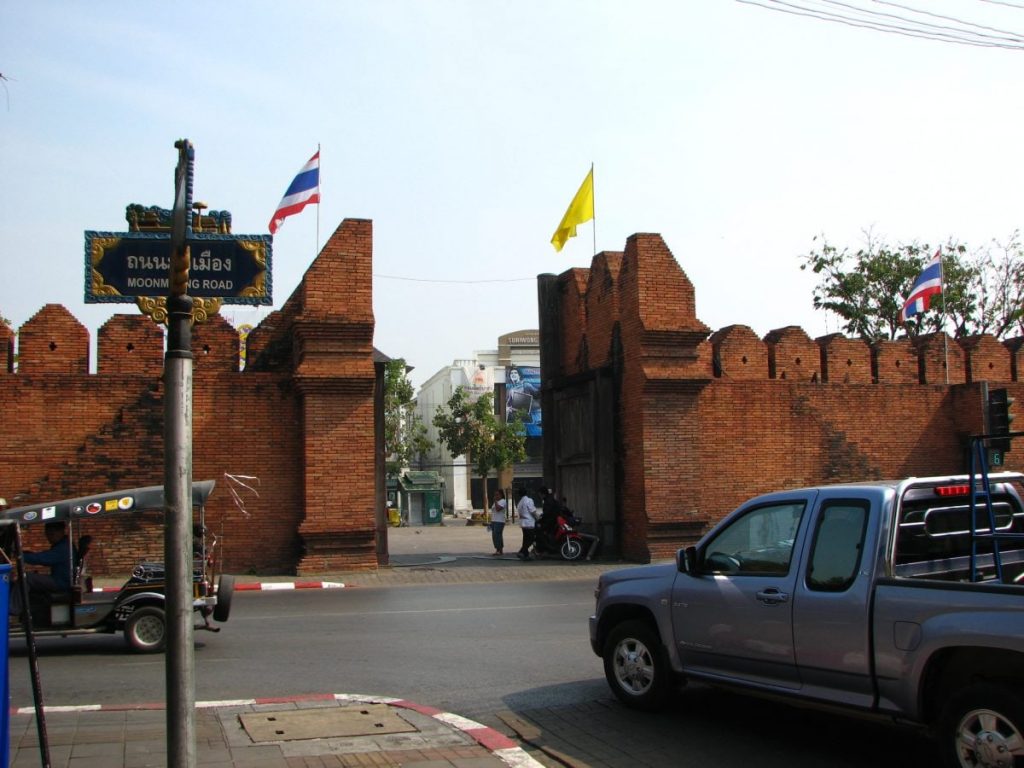 On a daily basis, you have the chance to see and join (if you wish) locals doing aerobics and morning workouts.
Sunday Walking Street
If you walk straight from this gate, you will find yourself on the famous Sunday Walking Street. Every evening, from 4 pm until midnight you can find many interesting things here. There are various food stalls, merchants who sell souvenirs, clothes, jewellery and sculpture. Hence, it's the place where Northern Thai people showcase their handicraft and art.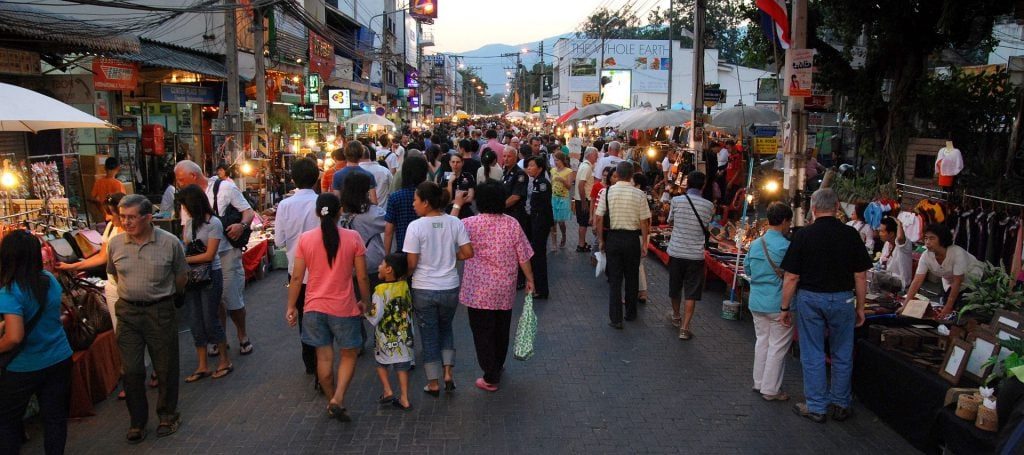 Remember: bargain, bargain and bargain.
There will also be a bunch of street entertainers performing for visitors the whole night long. During the Sunday Market, Ratchadamnoen Road is closed for traffic. Thus visitors can enjoy the market without needing to worry about the passing traffic. Visiting a market in Thailand is a must so don't miss this one.
On your way back home, don't forget to take a peek of the beautiful Wat Chedi Luang and its pretty night lights.
Lanna Folklife Museum
Not far from the main gate, on your left-hand side, you will find the Lanna Folklife Museum. The white colonial style museum filled with Lanna village life recreation in a series of life-size dioramas explaining the symbols, traditions and Lanna people habits. This museum is a good starting point if you want to do the Chiang Mai City Tour on your own. The museum costs 40 THB for children and 90 THB for adults. It's not expensive, nonetheless, if you are interested in visiting the other museums in the area, you might want to check the combo ticket prices to save money.
Three Kings Monument
Just right in the centre of the Chiang Mai Old City, there is a monument of three founding kinds of Chiang Mai. Namely: King Mengria, who found Chiang Mai, King Ramkamhaeng of Sukhothai and King Ngam Muang of Payao. Therefore, the monuments name is the Three Kings Monument – very self-explanatory. According to the history, these are the three kings who constructed and built the Northern Thai city in the 13th century. The sculpture is an iconic image representing the city of Chiang Mai, thus around the city, you can easily spot this monument reproduced in different forms and places.
Chiang Mai City Art and Cultural Centre
Just around the corner from the monument, you can see the Chiang Mai City Art and Cultural Centre. The museum is an excellent start if you want to learn more about Chiang Mai and its history. The Royal Association of Siamese Architects gave this museum an award in 1999 for its architectural design. It exhibits the cities development and growth and explains how Chiang Mai turned into the modern city. Here you will o find historical and cultural artefacts from the early Lanna Villages.
Usually, the exhibitions include photos, maps, old artefacts and interactive audiovisual displays that make this museum very interesting to visit. The ticket price is 180 THB. This price includes accesses to Arts and Cultural Centre, Historical Centre (just beside the art and cultural museum) and Lanna Folklife Museum.
Walking straight from the main gate leads you to the West gate, called Suan Dok Gate.
Website: http://www.cmocity.com/
Sompet Market
If you walk north along the moat, you will soon find Sompet Market just on the corner of the street. Here you can find many food stalls. Many of them sell fruits and vegetables fresh from the Thai farms. If you are seeking an authentic Thai market, this is a must-visit place for you. Not far from the fresh food, you will find a broad range of Thai snacks, hot dishes and healthy smoothies. Follow the moat and you will soon arrive at the north gate: Chiang Puerk Gate.
Saturday Market or Wualai Walking Street Market
At the south gate (Chiang Mai Gate) you will find Wualai Walking Street Market (Saturday Market). Located at Wulai Rd, you will spot several traditional silver workshops while visiting the market. Don't be surprised; Wulai Rd is the old silver-making district of Chiang Mai. Similar to the Sunday Market, here you can find merchandise like handcrafted ornaments and statues. And of course, food stalls. The size is smaller than the Sunday Market, but the fun is no different. It starts around 4.30 pm and finishes at 10 pm.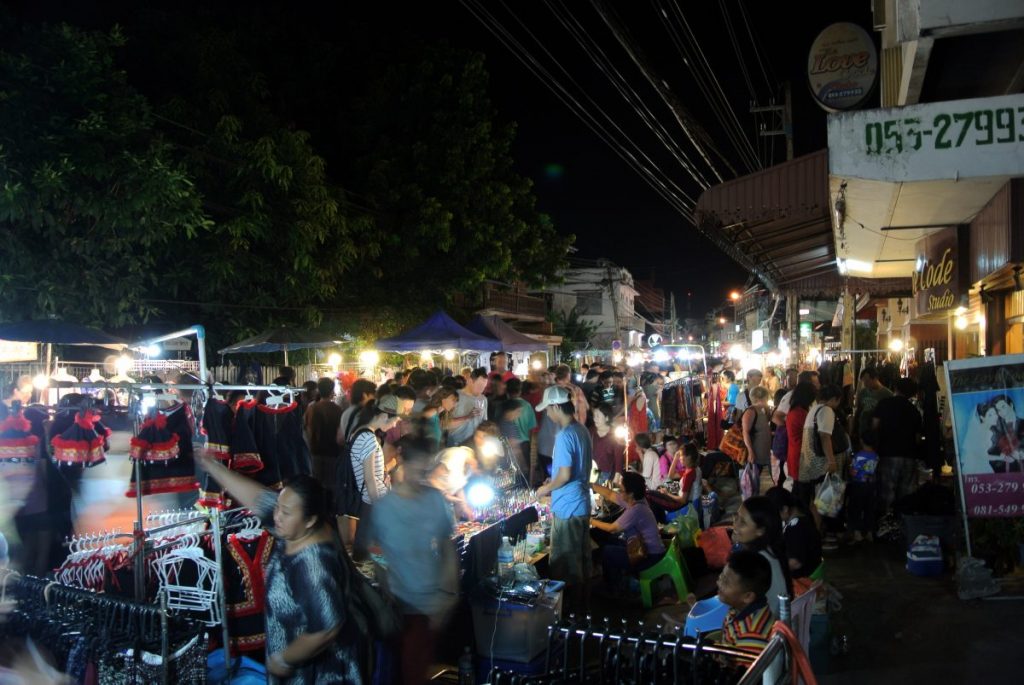 Chiang Mai Temples (Wat in Thai)
Buddhists actively use the temples, as they remain important centres of worship. There are over 200 temples in Chiang Mai. Particularly in Chiang Mai Old City, you can find three main temples that are considered the most important religious centres of Northern Thailand. The distance between these temples is very short, and you will be able to visit all of them in a day.
Wat Chedi Luang
This temple is unique. It was build to store the ashes of King Saen Muang Ma's father. The temple has an incredible architectural feature, which is a magnificent Naga staircase on the entrance of the chapel. Once, it was a home to the most important religious object of the country, the Emerald Buddha, which has now been relocated to Grand Palace in Bangkok. Wat Chedi Luang was once destroyed due to a natural disaster then refurbished in the 1990s by the UNESCO. However, visitors can still see the original brick Wat. There is an ancient Dipterocarp tree around the Wat. Legend says that the tree and its spirit protect Chiang Mai from evil and disaster.
Wat Chiang Man
This wat is the oldest temple in Chiang Mai and it has the oldest Buddha statue in Chiang Mai inside the temple. It purely reflects Lanna architectural styles. Additionally, the annual rain festival is held here every year on April 1st, where locals pray to God during a religious ceremony. The famous two Buddhas in this temple are Phra Sae Tang Khamani, the White Emerald Buddha, and the marble Phra Sila Buddha. However, only certain people can access the Buddha chamber.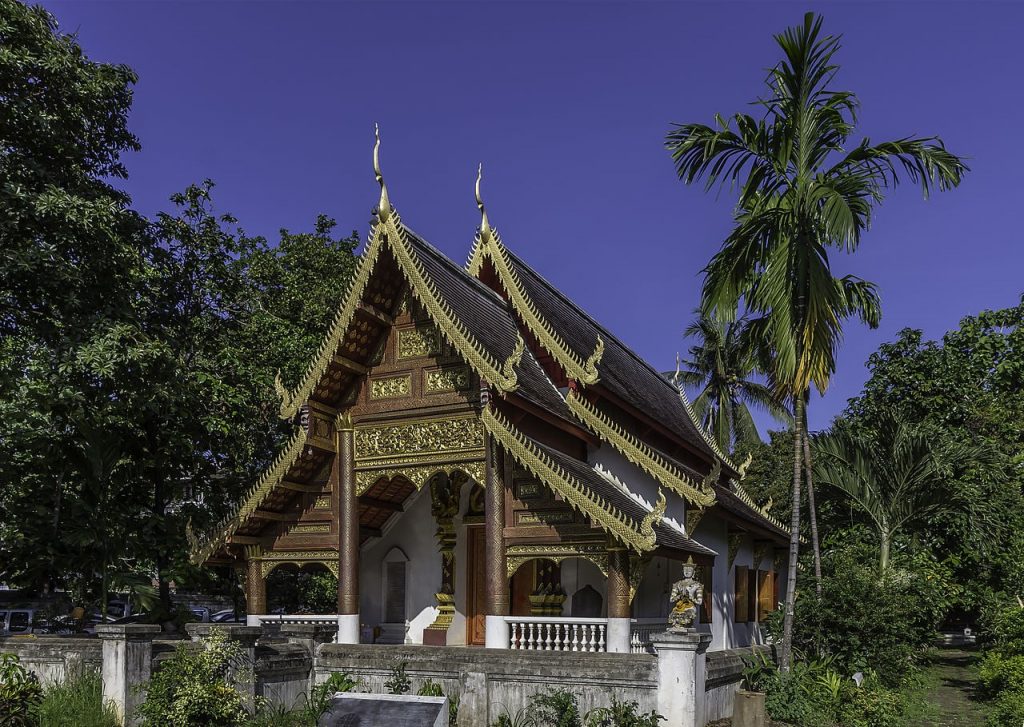 Wat Phra Singh
The rough translation is 'Temple of the Lion Buddha'. This Wat is known as the study centre for young monks. The name was inspired by the unique lion style statue, therefore you will find many smaller lion statues surrounding the temple. as well as the main grand statue. In this temple, there is an old small library that has a unique stone base to protect valuable items from flooding. The temple hosts many traditional Thai festivals throughout the year.
Things to do in Chiang Mai Old City
Chiang Mai Old City is very popular for its amazing museums and markets, but it also offers many types of authentic Thai activities you can do when you visit here.
Ride the Tuk Tuk
Tuk-tuk is a small three-wheeled traditional vehicle in Chiang Mai. Exploring the old town by tuk-tuk gives you more fun experience in enjoying the real Thailand. It costs around 150 – 250 THB per day depending on what you want to explore. It's also a complete life saver if your feet are a little tired.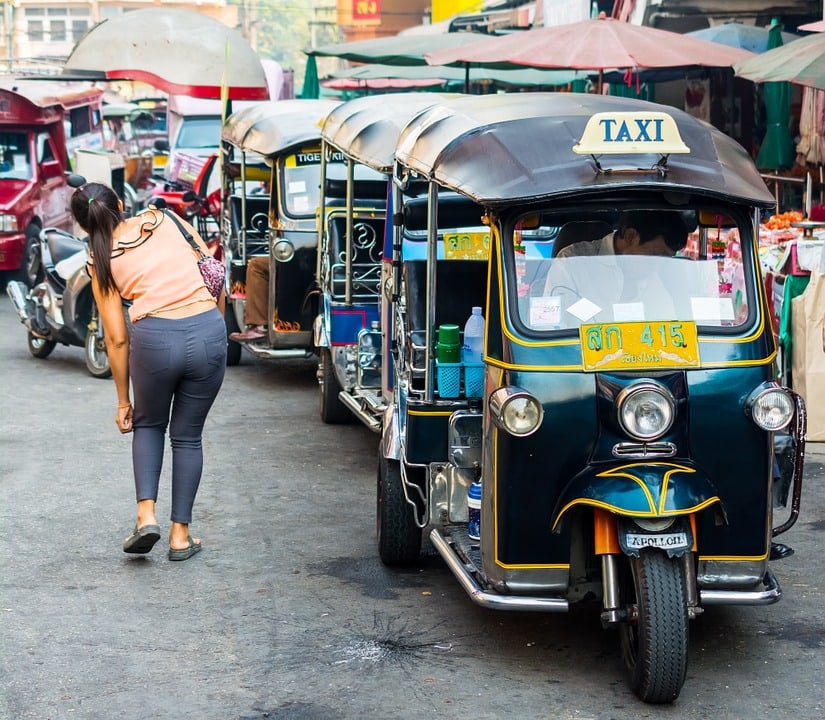 Get a massage
After a long walk and a day trip, why don't you indulge yourself in a massage session in the old town of Chiang Mai? As you walk down the Chiang Mai old city, you come across many massage parlours that offer a variety of massage packages. Usually 1-hour massage costs around 150 – 250 THB depending on the place and the package you choose.
Learn to cook traditional Thai dishes
If you are a real food junky, treat yourself and learn how to cook authentic Thai dishes. There is a few cooking school inside the Chiang Mai Old City to choose from.
Thai Kitchen Cookery Centre
Thai Kitchen Cookery Centre was the first cooking school ever opened in Chiang Mai. You can find it just a bit outside Chiang Mai old city. In this school, you can select the dishes you want to learn out of the choice of 78 dished in the menu. Moreover, with every cooking class from this school, you will also get a Thai food market tour. The workshop will teach you how to select the right ingredients for your cooking. Once you get home, you can showcase your new ability to your friends and family. Without the doubt, your Thai cooking skills will be quite impressive.
Taste from Heaven Vegetarian Cookery  School
This restaurant and cookery school only specialises in Thai vegetarian dishes. The restaurant opened in 2014, and the cooking school started operating in 2016. Phayungchit Khidhen (Nan) is the owner, founder and the teacher in Taste from Heaven. Nan worked in many high-end restaurants in both Thailand and Australia and created menus for both restaurants and cooking schools. Nan will teach you many vegan and vegetarian recipes based on your personal taste.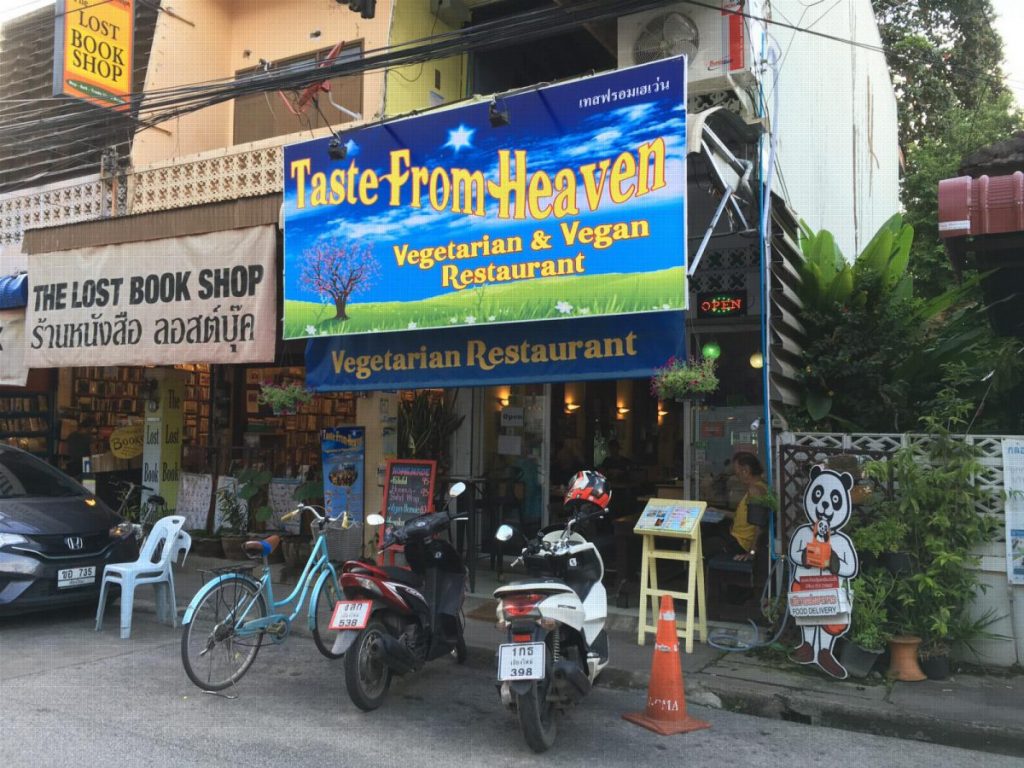 Have a chat with Buddhist Monks and help him learn English
Many temples across the country offer a unique experience for tourists to have a conversation with Buddhist Monks.
The programme specialises in improving monks' English skills, while visitors get to learn more about culture, belief and lifestyle of Buddhist monks. Usually, the session lasts for 2-3 hours.
Inside the old town, you can meet and join a Monk Chat at Wat Chedi Luang. Typically, there are 6-7 tables with around 50 young monks who are waiting to talk. The chat hours are between 9 am to 6 pm daily.
Chiang Mai Sightseeing Tours
All in all, you can either organise a DIY tour or book a group/ private tour guide, by doing so you will add more flexibility to your trip. Additionally, you can follow the list above and explore the old town by yourself.
Chiang Mai city tour is something you should look up if you would like to explore the city with the guide. Sightseeing tours provide you with great insight on the cities daily life, hence some people find them more convenient. Especially, if you would like to sit back, relax and enjoy the beauty of the city.
The tours range from a couple of hours, half-day to full day tours. Many tours include Chiang Mai City Tour, which covers the whole Chiang Mai city beyond the old town.
Private Chiang Mai city tour
Provider: Sightseeing Chiang Mai
Website: http://whtseeingchiangmai.com/
This provider offers a private half-day Chiang Mai city tour and the primary activity is sightseeing both inside and outside the old town. Therefore you will visit all of the most important wats including Wat Chedi Luang, Wat Phra Singh, Wat Suan Dok, Wat Chiang Mun and Wat Ched Yod. The trip includes hotel transfers, English-speaking guide and admission fees. What can be nicer than having someone explaining and organising your trip?
Chiang Mai city walk
Provider: Bonvoyage Thailand
Website: http://www.bonvoyagethailand.com
Enjoy a walking tour of the old city. You will experience using the local transportation and enjoy every inch of the city by walking. This tour guides you to the biggest and oldest local street, historical temples and community areas where you can try some authentic Chiang Mai street food.
Cycle through the old town
Provider: Grasshopper Adventures
Website: http://www.grasshopperdventures.com/
Enjoy the old city of Chiang Mai by cycling. Grasshopper Adventures bring a new, different experience for visitors to explore the city through the small lanes inside the walls of Chiang Mai. Cycling in a low speed, you will learn bit by bit the history and culture of Chiang Mai.
Explore the fantastic street food
Provider: Chiang Mai Food Tours
Website: http://www.chiangmaifoodtours.com/
Calling all food lovers! Chiang Mai Old City has many markets and therefore food is something that is always there. Chiang Mai Food Tours offer you a food tour guide and make sure you get the most authentic and delicious food in Chiang Mai. Besides that, you can taste the rich culture of Chiang Mai through the traditional Thai food.
Compared to other cities in Thailand, Chiang Mai offers a truly unique experience. Its rich culture and kindness of Northern Thai people make your trip here unforgettable. One of the oldest towns in Thailand which used to be just 1,5 square kilometres in size, today, Chiang Mai is not merely the small square block you might see on the map. All in all, there are many things to see in the exotic city of Chiang Mai and you can start from the old city and continue beyond the city walls.