The best countries to travel from Georgia
Sunday, October 03, 2021
Travel Guides
by
Ani
Georgia has gone from a backpacker's paradise to a popular tourist destination in less than 10 years, and today is by far the most traveled country of the South Caucasus, and it's evident the reason why: its rich history and stunningly diverse landscapes make it a perfect destination for those who love nature and history at its grandest.
From its lush valleys dotted with vineyards to its ancient church and watchtowers tucked away in stunning mountain landscapes, Georgia never disappoints. In recent times, Tbilisi is now one of the most fashionable cities in Europe and has a growing club scene, world-class eateries as well as a variety of organic wine bars that make it the hippest place in the region. Its unique qualities are also its spirited, proud citizens: Georgia claims to be the place where wine was first made, and it is a city where visitors are considered to be blessings while hospitality and warmth are the essences of life.
But if you have decided to visit this mesmerizing country, you have a bunch of options to travel around the Caucasus and explore the highlights of the region. You have Armenia, Azerbaijan, and Turkey nearby, pretty much on car-driving distance. We will cover what you can see around the country in either a few hours or few days.

Armenia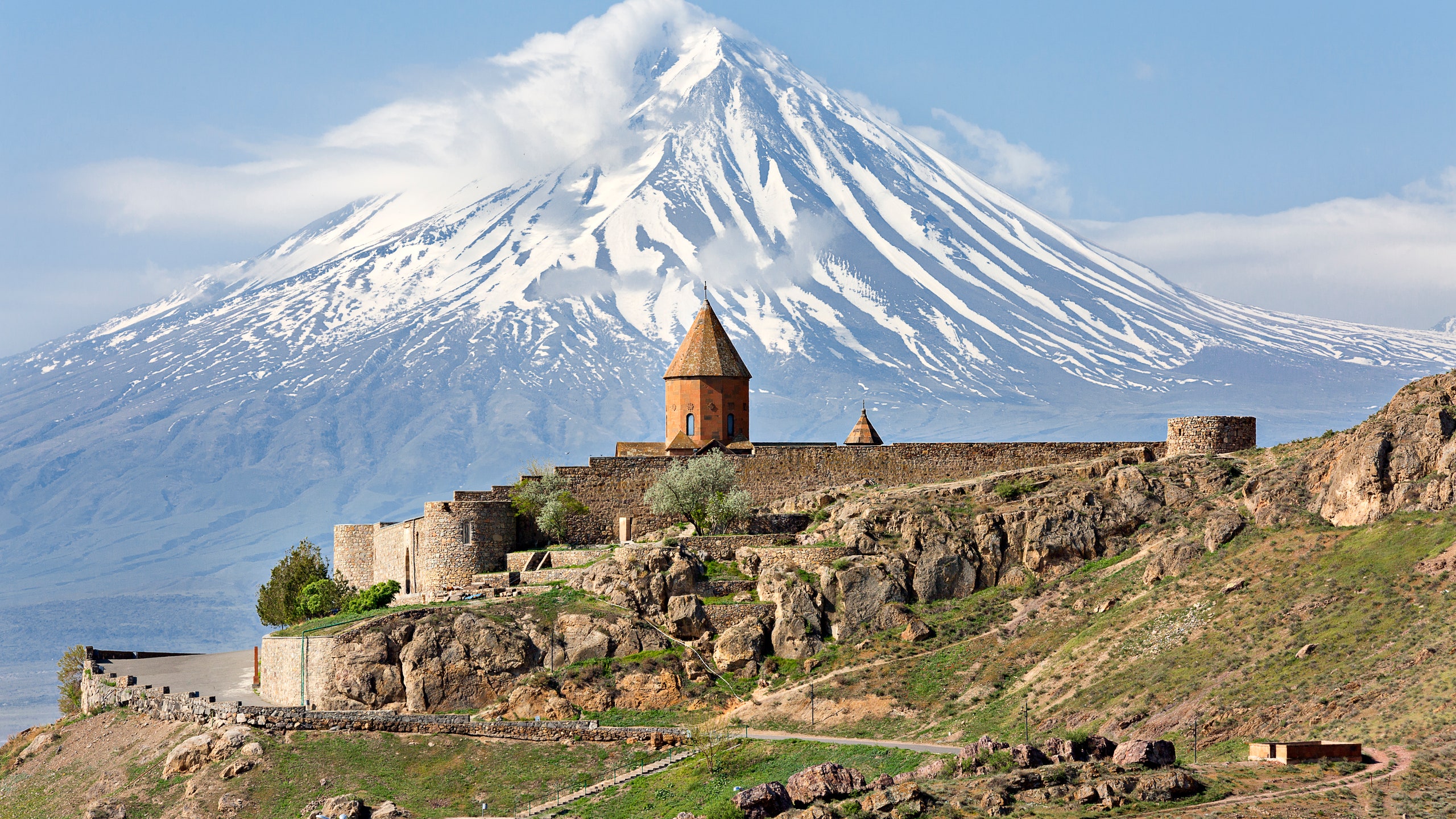 There are few nations with a history as old, complicated, and full of tragedies as Armenia. There are even fewer countries with an identity as strong and durable. This is a destination in which you'll be captivated by its past, amazed by monuments, stunned by the beauty of nature, and be enthralled by the hospitable people. It's not a simple place to discover – it's rough roads, transportation can be tough and visitors who do not speak Armenian or Russian might have a difficult time communicating, however, traveling in Armenia is enjoyable as well as thrilling.
The stunning collection of ancient monasteries located throughout the nation is the most popular attraction that is followed closely by breathtakingly beautiful scenery that is ideal for walking and other outdoor pursuits. There's also the surprising pleasure of Yerevan which is one of the region's most charming and vibrant cities. When combined, they create an appealing and extremely pleasant journey.
Yerevan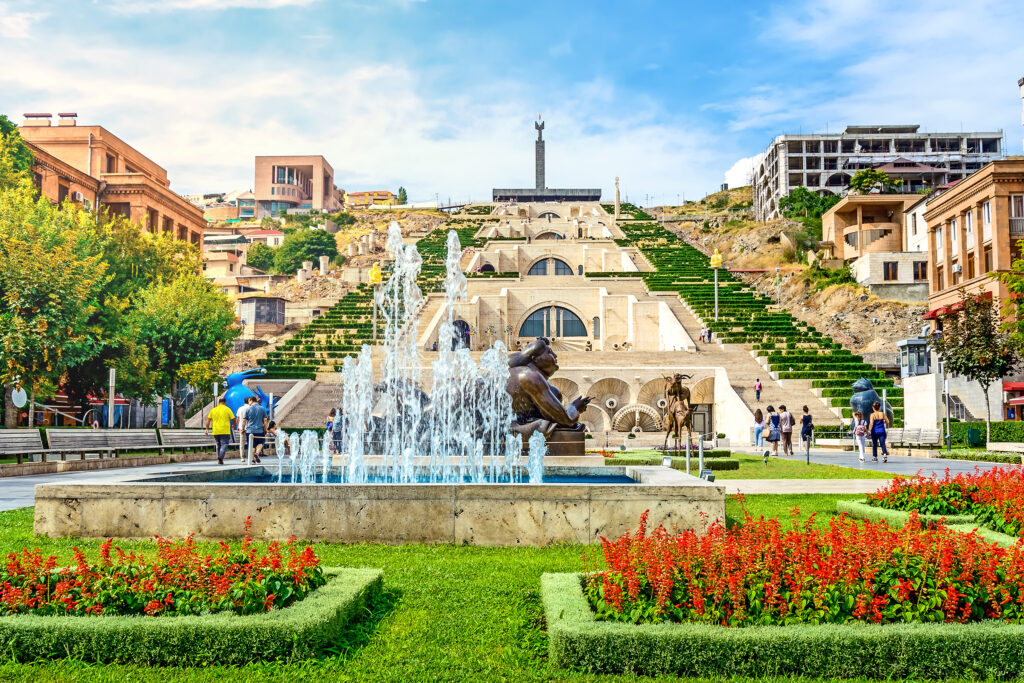 Don't be a slave to your beliefs and be prepared that Yerevan is likely to challenge them. It is a city full of a lot of contradictions. High-end Mercedes automobiles share the streets with Ladas which are so old that they should be part of museum collections traditional taverns that serve fruit vodka and barbecue, sit alongside trendy bars serving European-style wines; and street fashions vary between hipster and babushka, with numerous bizarre and amazing variations between. In the summer, people go out on the streets each evening, taking tables in the city's many outdoor cafés, strolling along boulevards lined with trees, and gathering at the famous music fountain at Republic Sq. There are few traces of the city's past are left and are replaced by Soviet-era structures and modern structures that have no respect for the past. However, if you go into an archway, and you'll find yourself stepping into a completely different world. there's a stunning 19th-century balcony or a beautiful church in the distance.
Azerbaijan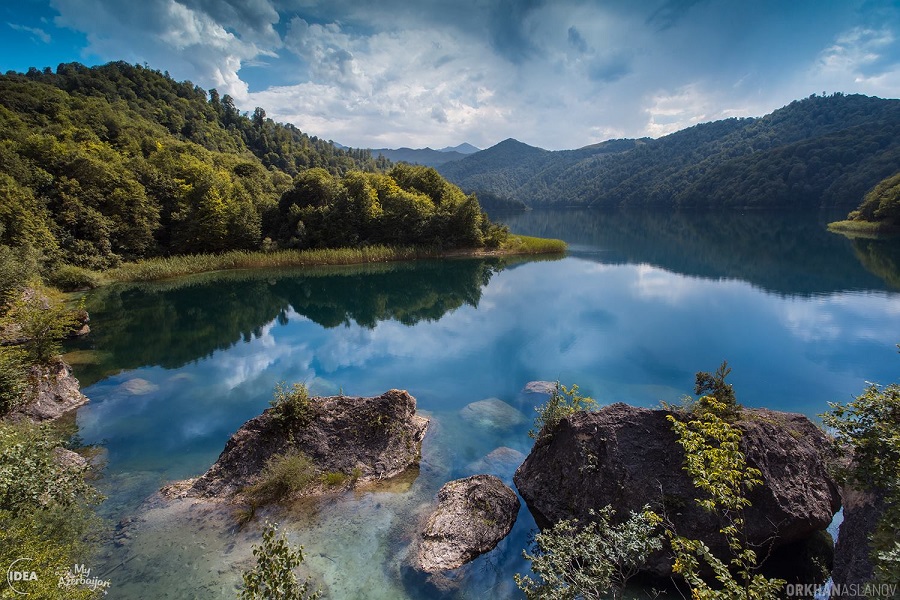 The country is known as the "Land of Fire', Azerbaijan is a web of contrasts and contradictions. It's neither Europe nor Asia but rather a confluence of ancient empires as well as a new nation that has experienced an amazing transformation from post-Soviet wars that devastated it to becoming an oil-rich venue for Formula 1 and Europa League football.
The capital city of the world, Baku, rings a Unesco-listed core that is adorned with stunning 21st-century architecture. It is situated in a shady bay in the Caspian Sea. Within the semi-desert surrounding, it is the mud volcanoes as well as a fascinating fire-related phenomenon. Just a short drive away, the timeless villages of the countryside lie in lush orchards, surrounded by the towering Great Caucasus Mountains.  After being long ignored by travelers, Azerbaijan's new ease of entry visas, affordable hotels, and an array of stunning landscapes are beginning to draw significant numbers of visitors, but at present, very few come from Western countries.
Baku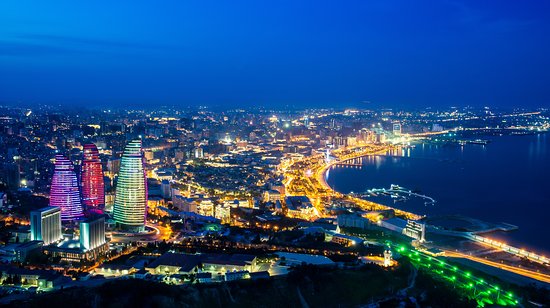 Azerbaijan's capital city Baku is the love child between Paris & Dubai…albeit with lots of Soviet roots that are hidden behind the scenes. There are few cities that change as fast and nowhere elsewhere in the Caucasus do the West and East merge as smoothly or rapidly. In the center, the Old City, which is listed by Unesco is situated within an exotically carved arc of the wall of fortifications. In the vicinity are elegantly lit stone mansions, and streets lined with trees, dotted with exquisite boutiques. The second boom in oil that began in 2006, has transformed Baku into a center of design experimentation. Some of the most impressive new structures are stunning masterpieces. Couples can frolic through the wooded parks and kiss on the Caspian-front promenade. greens and blues of opal make the most of Baku's deserted city.
Turkey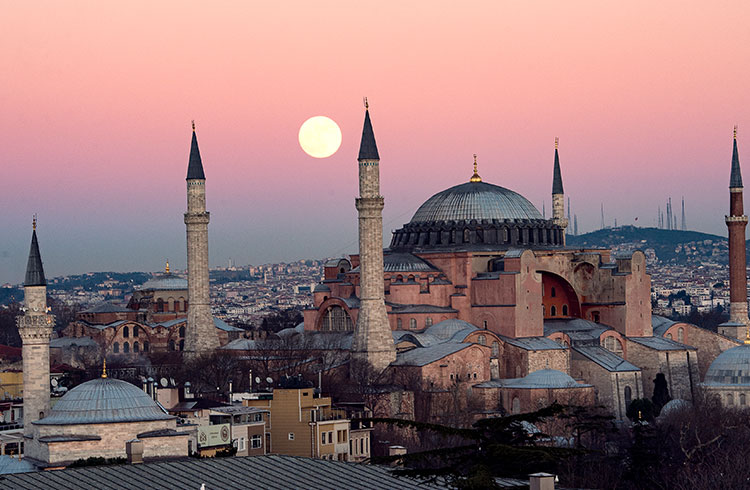 Turkey is a fascinatingly historic land that offers some of the most delicious food you'll ever taste, the stunning scenery from mountains to beaches, and the dazzling capital city Istanbul.
From the port city of antiquity in Ephesus (Efes) and up the towering Byzantine Dome in Aya Sofya, Turkey is home to more than its share of world-renowned monuments and ruins. A myriad of ancient empires and historical figures that include those of the Romans, Byzantines, and Ottomans and Ottomans – have left their marks on this once-popular stop along the Silk Road. Experience their legacy through the cramped quarters of the sultan's residence and his harem at Istanbul's vast Topkapi Palace to the romantic and intriguing Lycian ruin located on Mediterranean beaches.
The varied landscapes of Turkey, ranging from Aegean olive groves to the eastern steppes, offer a beautiful setting for its numerous great ruins. The country's most beautiful scenery can be found at Asian Anatolia, where beautiful landscapes are created by the breathtaking Mediterranean coastal stretches, Cappadocia's bizarre fairy chimney-like rocks and wavy valleys as well as the alpine pastures in the Kackar Mountains, and golden beaches like the 18km long Patara. If you decide to relax in an ice-cold cay and enjoy the views across mountain-lined Lake Egirdir or explore the hills of the southwest coast's various peninsulas, the landscape of Turkey is sure to leave an impression.
Turkey has activities that suit any mood, from outdoor adventure to enriching your culture. Divers can enjoy surfing, diving, or rafting along mountains, kayaking over Kekova's sunken ruins, and traditional gulet cruises across both the Mediterranean or Aegean. Take to the air by taking a flight with Oludeniz Paragliding's thrilling flights or hot-air balloon flight over Cappadocia. To get a new perspective on the stunning Turkish landscapes, walk to the highland pastures, or take along the Lycian Way trail. In town, attend the opportunity to take a cooking class, bathe in the Hamam, or enroll in the cultural or culinary walking tour.
The most appealing thing about tasting Turkish cuisine – which can range from meze served on a Mediterranean harbor to traditional pension breakfast with fresh ingredients from the garden in the kitchen – is that they will take you right into the very heart of Turkish traditions. For the friendly and family-oriented Turks who love to gather and enjoying a meal is a tradition that has been practiced for centuries. So, get yourself a plate of olive oil-drenched Aegean vegetables and fiery Anatolian Kebaps, and other dishes from the other parts of Turkey and drink the tulip-shaped cay and contemplate eating Baklava as a dessert, remember that your food is helping to expand your knowledge of Turkey.
Istanbul

Istanbul's strategic location has drawn numerous armies of the marauding over the years. It was the place where Greeks, Romans, and Venetians were in turn the rulers until the Ottomans came in and decided to stay physical evidence of their diverse periods of rule is scattered throughout the city. The city's location on two continents was not its main draw It was also the final phase of the legendary Silk Road linking Asia with Europe as well as a number of merchants who traveled here enjoyed the route so much that they too, decided to remain. By doing so, they created a city that was a culturally diverse population that continues until today.
The armies that fought in ancient times were known to pillage the city instead of entrusting it with artifacts. However, that all changed under the Byzantines who embellished their palaces and churches with frescoes and mosaics. Amazingly, many of them are still in use. Their successors they called the Ottomans were quick to initiate an ambitious construction program. the stunningly decorated imperial mosques that they built are architectural marvels that makeup one of the world's most beautiful skylines. In recent times local business and banking dynasties as well as local banks have reaffirmed the Ottomans with their grand plans and have financed an array of museums, galleries, and events for everyone to delight in.
Certain cities from the past represent the sum of their landmarks, however, Istanbul adds a lot more into the mix. The most popular of its many attractions are the locals who share a fervent passion for life and an abundance of spirit. The vibrant, inclusive, and ever-growing community is made up of people who are able to work and party all night long, cherish friendships and family, and are not afraid of merging modernity with tradition in their daily lives. In their most loved places – cay bahcesis (tea gardens) and the kahvehans (coffeehouses) and meyhanes (Turkish Taverns) and the kebapcis (kebap restaurants) is sure to be a memorable part of your trip.
Travel Requirements and Transportation
Georgian citizens need no visa to visit the neighboring countries (except for Russia). However, depending on your nationality you may be required to apply for a visa. All three countries offer visa-free traveling to many nations and you can easily check the allowed countries on the official embassy website of Turkey, Azerbaijan, and Armenia.
You do not need to buy flight tickets for traveling to any of these destinations. All three are available within the car driving distance, but it also depends where you are staying in Georgia. Here are the driving distances and times required for car travelers from Georgia's capital city – Tbilisi to the capitals of all three countries:
Tbilisi – Yerevan: 276 km / 5 hours and 9 minutes
Tbilisi – Baku: 581 km / 7 hours and 47 minutes
Tbilisi – Istanbul: 1625 km / 20 hours and 51 minutes
However, if you are traveling from any other location in Georgia, for example, from Batumi, then the traveling times might be more or less depending on your destination.
Batumi – Yerevan: 603 km / 10 hours and 47 minutes
Batumi –  Baku: 949 km / 13 hours and 51 minutes
Batumi – Istanbul: 1260 km / 15 hours