Mae Rim and Its Natural Wonders
Friday, January 22, 2016
Uncategorised
by
admin
Aside from the major tourist attractions in Bangkok and popular beaches in Phuket, Thailand can offer more than you think. A perfect Thailand trip includes a complete experience of discovering the city and countryside. There are many rural areas where you can have a good time by exploring their hidden gems. For example, Mae Rim in the heart of the Northern province of Chiang Mai is something you simply cannot miss.
Less than an hour drive from the capital, you'll arrive at Chiang Mai, where nature is the highlight of this area. Chiang Mai is divided into several districts. Some are very popular, like Chiang Dao and Mueang Chiang Mai. However, other less popular districts are not merely bad, on the contrary, these are the best-hidden gems you could ever imagine!
Mae Rim is a small area in Chiang Mai Province. Located in the North of Thailand, Mae Rim offers a truly Thai wildlife and nature experience. Expect to see a lot of natural wonders in this area. Mae Rim is the best place to discover the authentic Thai culture. The city is full of locals who sell food and handicrafts to make a living in and around the town.
Chiang Mai Trekking Destination
Chiang Mai is popular for its trekking and biking trails. Mae Rim, in particular, offers some of the best trails in the Northern Thailand. This area boasts a unique landscape with prominent natural features, like waterfalls, hiking trails and amazing wildlife.
Mae Rim trekking trips offer a complete experience of Thai natural heritage and rich culture. Along the way to the deep jungle, Chiang Mai is a habitat for much exotic flora and fauna. Your experienced guide not only tells you stories of the Thai ancestries but also accompanies you on a visit to the nearest hill-tribe village and temples.
There are several trekking routes in Mae Rim. Some tours start at Mae Rim, lead you along the nature trails and head to Mae Tang. This path is known as the Northern route. Usually, the first half day will be spent to explore Mae Sa waterfalls and visit the Orchid and Butterfly Farm. Mostly, the journey continues with a visit to a hill-tribe. When you get closer to Mae Tang area, you will probably explore the river on a white river rafting adventure.
Another route, also popular with bike tours, is going South and trek the Doi Suthep mountain. You can find this peak right in the middle of Doi Suthep-Pui National Park. It is one of the most popular trekking destinations in Chiang Mai.
Throughout your journey, you can visit the Hmong villages, the hidden Wat Pha Lat and end up at Wat Phra That Suthep as its highest point.
A trekking trip in Mae Rim can be a day trip or multi-day trip depending on your preference and time.
Mae Sa Waterfall
One of the best waterfalls in Chiang Mai is located in Mae Rim, called Mae Sa waterfall. It is the largest and most picturesque waterfall in Chiang Mai.
Mae Sa waterfall is located inside the Doi-Suthep National Park. The national park stretches over 260 kilometres square over four districts, including Mae Rim.
Mae Sa waterfall doesn't look like a common high waterfall you might have visited before. It consists of 10 levels that you can climb up. The cascades fall anywhere in every 100 to 500 metres. Each level has its own name and unique setting. The interesting landscape and cliffs make the waterfall a very photographable and exciting place to visit.
While typically in waterfalls you will enjoy your time in one spot and swim in the pond, Mae Sa waterfall offers a whole different experience with its waterfall trails.  The hiking trail stretches along the waterfalls for about a mile. The merest touch of modernism in this waterfall gives its own unique attraction to the visitors. There are handmade wooden bridges connecting lands, which is very exciting! Moreover, butterflies and tropical fauna is in plenty and quite vivid here.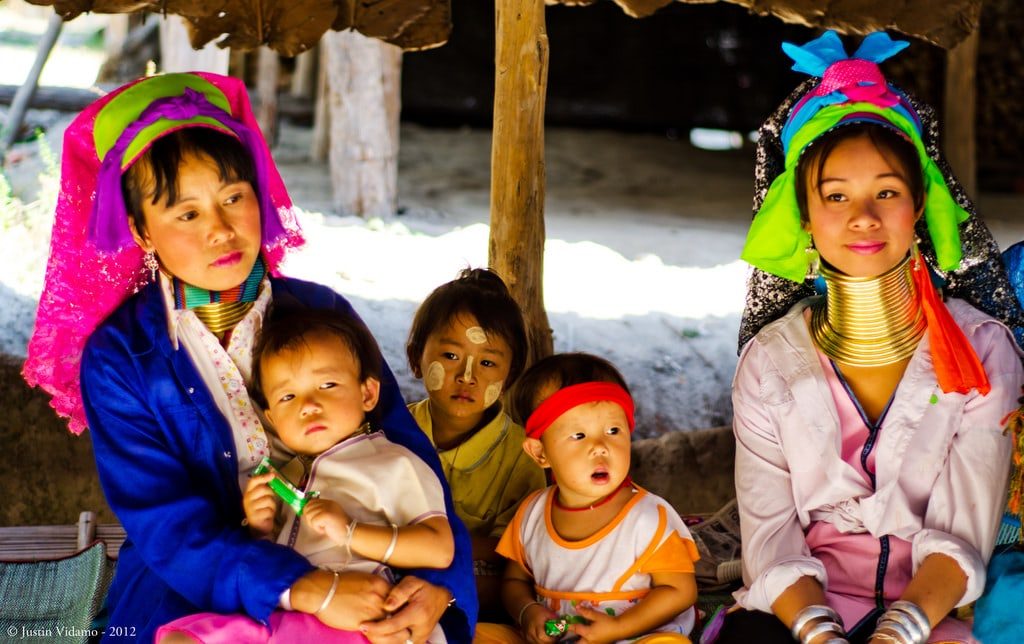 When you explore this area, you will spot many locals having their lovely Thai picnic around the waterfalls. The surrounding scenery and environment make it a perfect place to have a picnic. You can bring your own food or buy it from the local merchants. You can easily find a picnic table on your journey to the top waterfall level.
Mae Sa Waterfall Trek
To hike and enjoy all the waterfalls you need at least half a day in Doi-Suthep National Park cause you will be stunned by the incredible scenery and take many stops to take pictures along the way up. Therefore, you will be able to hike up to the top waterfall and have a nice lunch picnic in the area.
Opening hours: Doi-Suthep National Park opens every day from 8.00 – 16.30.
Ticket price: 100 Baht (adult) and 50 Baht (Child). If you bring your own vehicle, it costs 20 Baht for a motorcycle and 30 Baht for a car.
How to get there?
You just need to take a short forty minutes drive from Chiang Mai city. It is 25 km from downtown Chiang Mai.
What to bring?
Bring your swimwear and some food. Don't forget to wear your comfortable hiking sandals or shoes.
Mae Rim Hill Tribe Village
Karen tribe, the long neck tribe, is the indigenous people who live on the North side of Thailand. These people have become a unique icon for Thailand. Their lifestyle is far from the modern world. Their daily activities are aligned with nature and their habits have meaningful value.
The common feature of this tribe is the rings that the women wear on their necks. These rings used to protect the women from tiger attacks because tigers usually go for the neck area. The meaning behind these accessories has shifted from protection to a symbol of beauty for females. This iconic style has brought the world's attention to Karen women.
On your visit, you can take part in their daily activities like wood carving, weaving and cooking with traditional utensils. Get a chance to have a unique experience interacting with them and get to know their unique lifestyle!
Orchid and Butterfly Farm
An orchid and butterfly farm is another place you must visit in Mae Rim. In fact, there are a few orchid and butterfly farms in the area. Sai Nam Phueng Farm is the largest one.
There are over 1,300 orchid species grow in Thailand. In this largest farm, you can enjoy most of these tropical orchids. You can also find some extremely rare orchid like Vanda Cerulea Alba or pure white orchid. Guests are not only indulged by its beauty but also educated by its history and unique facts.
The butterfly is the prettiest insect everyone loves. Here in the butterfly garden, there are not only one or two kinds but hundreds of butterfly species. They also have some butterflies that you can only see in Chiang Mai. All of these butterflies live freely in a natural environment.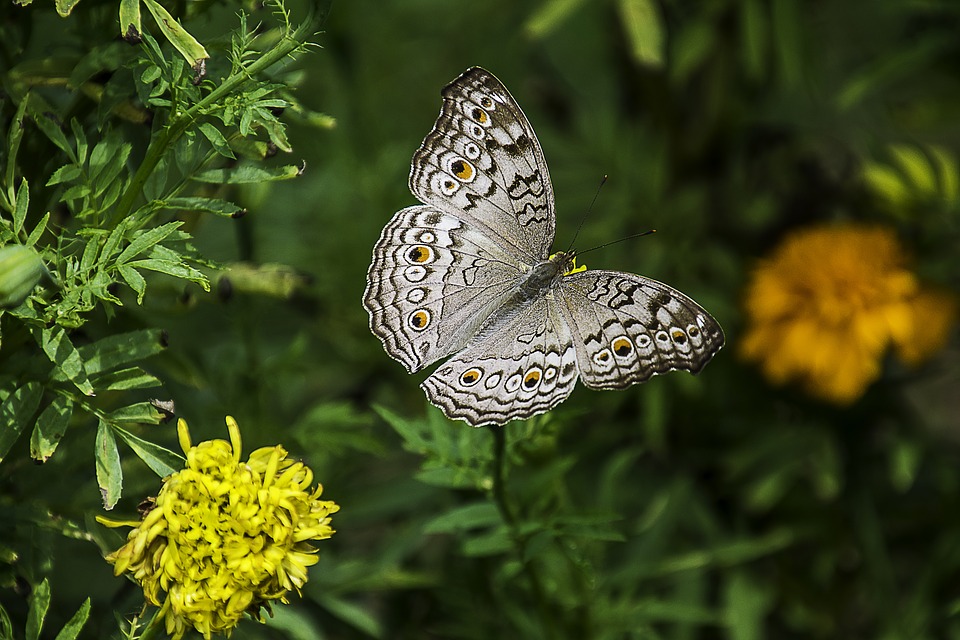 The other farms are Mae Rim Orchid, Suan Bua Mae Sa and Bai Orchid & Butterfly. These parks are most popular family friendly destinations.
Opening hours:
Sai Nam Phung Farm: Everyday 07.30 – 17.00
Mae Ram Orchid: Everyday 08.00 – 16.00
Suan Bua Mae Sa Orchid: Everyday 7.30 – 16.30
Bai Orchid and Butterfly Farm: Everyday 7.30 – 17.00
Mon Cham
Mon Cham is a restaurant and camping resort located in the Nong Hoi Royal Project. This is a Royal project that His Majesty King made to solve many problems of the native population, especially in rural areas. The project involves cooperation with local people and experts to create strategies to improve local's knowledge about environmental conservation. Also, it helps to boost local economies by promoting water conservation, swamp drainage and Thailand forests preservation.
Nong Hoi Royal Project was initially aimed to help Hmong hill tribe diversify their crops. However, now this royal project has become a popular venue for eco and agro-tourism. And Mon Cham is the most popular attraction of the area.
Enjoy the view
Located 1,400 above the sea level, you can see a breathtaking view of the mountain range of Suthep-Pui and the stunning terraces. There are some huts where you can chill with friends or family over a fresh fruit juice or cold beer. You will see many plantations of pineapple, herb, variety flowers and vegetables.
Have a delicious lunch with fresh local ingredients
Most lunch or dinner serves in Mon Cham restaurant is fresh out from their own garden. The meals are excellently cooked and low priced, ranging from 40 to 100 Baht per meal ($1-3,5).
Book a tent and camp here
Don't expect one of those extreme campings where you need to build your own tent and figure out how to survive in the jungle. Mon Cham camping resort provides VIP tents where you can enjoy the nature with excellent facilities.
Mon Cham Prices
Prices are varied depending on the seasons. On the peak season, the room rates can range around 3,000 Baht per night.
How to get to Mon Cham
The easiest way to get up there is by car. From Chiang Mai you need to take the Mae Sa turn-off on the Chiang Mai-Mae Rim road and drive pass the ATV hires, orchid farms and elephant camp. You'll see the sign for Mon Cham not far from there.
However, if you don't have your own vehicle, you can hire a red songthaew (small pickup truck) for about 600 Baht return.
Elephant Poopoopaper Park
Elephant Poopoopaper is an eco-friendly museum to learn about paper productions from elephant poop fibres! The tour includes walking through the site gardens and seeing all the different stages from poo collection, rinsing to final product assembly.
Visitors can take part in the production circle. Just pull up a stool, roll up your sleeves and work together to take part in the processes. During the paper-making process, there is a rich graphics and signage involved. It is an art workshop, eco-tourism, history and culture education, local crafts and exciting activities combined into one programme!
Elephant Poopoopaper is a licensed partner of the World Wildlife Fund (WWF) in Thailand. This means that the park supports WWF mission to protect our planet's natural environment to build a better future for humans lives.
Tour duration: 45-60 minutes
Opening hours: Everyday 9 am to 5.30 pm
Ticket price: 100 Baht per person. Children under 5 years old are free of charge.
How to get to Elephant Poopoopaper
The address is Maerim Samoeng Rd, Chiang Mai – Fang Highway intersection in T. Rimtai, Amphur Mae Rim. The park is located 10 km north of Chiang Mai city, which takes approximately 15 minutes to drive from downtown.
Accommodation in Mae Rim
There is no right and wrong on deciding how long to stay in Mae Rim. Because of its small size, a one-day trip is probably enough. However, staying one or couple more nights would give you a more memorable trip, as you would discover more hidden gems and natural sites!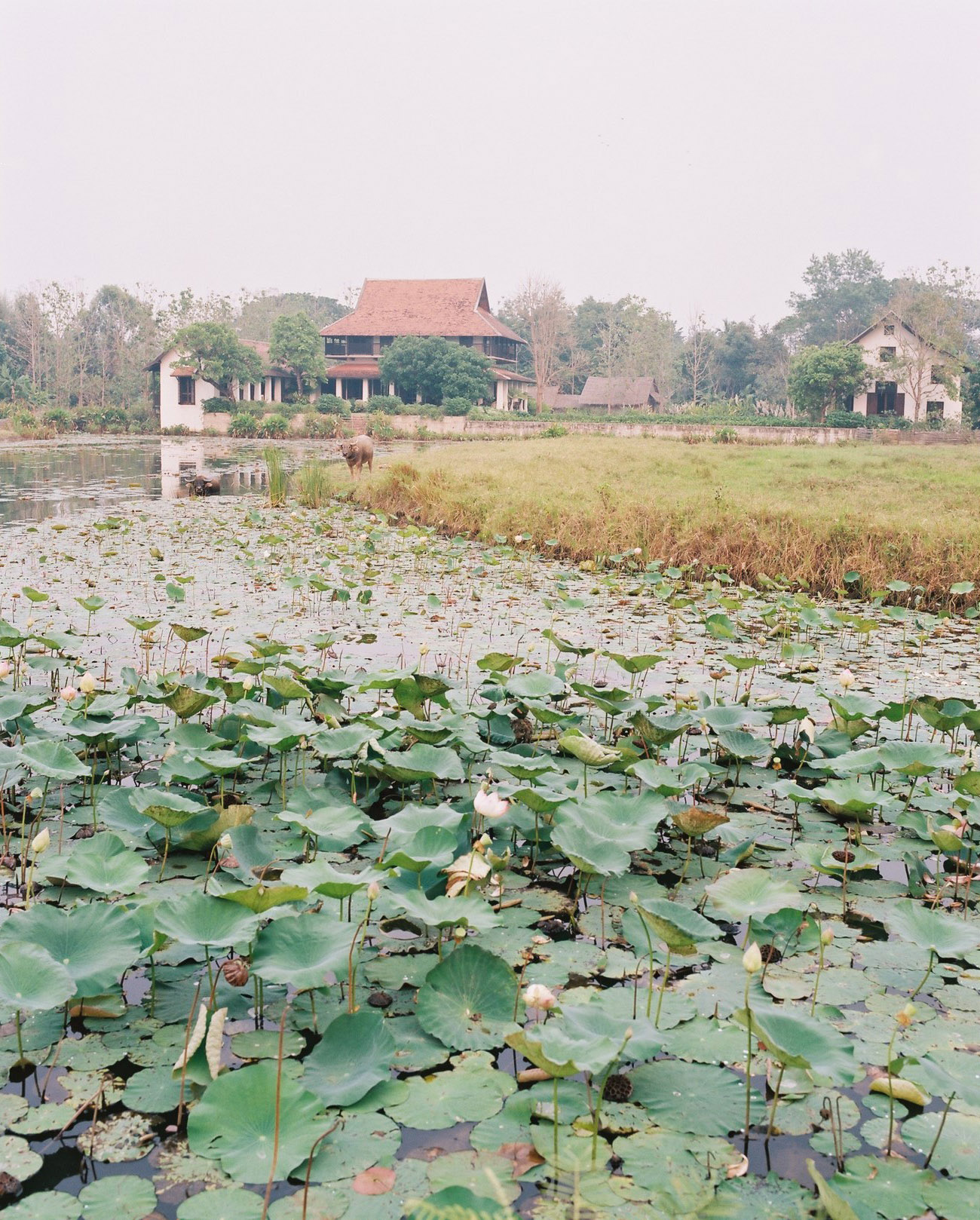 Hmong Hilltribe Lodge
Hmong Hilltribe Lodge offers a unique experience to all its guests. The central theme of this accommodation is the traditional Hmong culture, with rustic elegance and serenity touch.
The lodge is just one hour driving from Chiang Mai. It is conveniently located near all the Mae Rim main attractions. It is built 2,700 meters above sea level, which means you have this fantastic view of the Suthep-Pui Mountain range. The weather at this height is perfect to cool down from the heat of the tropical climate in Thailand.
Eco Resort Chiang Mai
If you prefer to stay closer to the downtown, Eco Resort Chiang Mai is one of the tourists' most favourite places. The resort is perfect for budget travellers, backpackers and nature lovers. You can also enjoy the swimming pool, gym and relaxation areas while staying here. Eco Resort Chiang Mai offers variety kinds of rooms from bunk beds, deluxe room to superior room, which you can choose according to your preferences.
The location is quite central and close to Chiang Mai city centre. Moreover, it only takes approximately 50 minutes driving to get to Mae Rim.
Mae Rim Lagoon
Another great place to stay in Mae Rim is Mae Rim Lagoon. The lodge is located in a remote area where nature is its best offer. Upon arrival, the lush green and incredible valley landscape welcome you. The concept captures the luxury of a natural lifestyle combined with contemporary vintage design.
Mae Rim Lagoon is an excellent place to complement your journey to the countryside without sacrificing comfort. You can choose from staying in bunk beds, deluxe to suite room.