Best Destinations in Europe – Spain
Thursday, January 21, 2021
Life and Culture
by
Kyle Jenkins
Talking about the most visited and probably the most valued travel destinations in Europe, there is no doubt that the international tourist community would nominate Spain without hesitation. The country has been getting more and more attention from travelers since the middle ages, as Medieval Spanish provinces served as cultural and administrative centers. The main attraction of Spain was not sunbathing or shopping as per common belief today, but the very unique culture, phenomenal beauty of nature, and exceptionally entertaining and authentic community.
This dynamic country offers the perfect blend of everything that the tourist may dream of. Anything can be found here, from dramatic, imposing mountains, countless glistening beaches, and striking architecture to bright and vibrant culture, and the surprisingly relaxed way of living. If you still have not visited this ancient travelers' paradise then keep on reading to find reasons for starting packing your suitcase now!
What's so special about the Spanish seaside?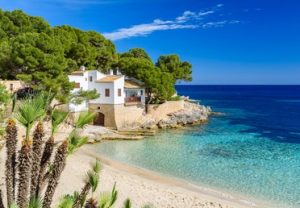 Well, let's admit it! The very first thing that most of us will think of when hearing the name of this beautiful country is the marvelous beaches of Spain. If you decided to visit all of the famous beaches of Spain you would probably spend few years exploring them. There are thousands of scenic and incredibly relaxing beaches scattered all over the country attracting millions of tourists every month. The coastline stretches over 5 thousand kilometers, or over 3,107 miles, and guess what? – at least 5 Spanish beaches end up on almost every list of top 20 beaches worldwide.
The true joy in the huge variety of coastline resorts in Spain is that you can actually find your perfect spot from undiscovered and hidden alcoves to tourists' favorite blue flag beaches. In addition, you get 300 days of sunshine every year, so the weather will never disappoint you! The only problem you may encounter is actually choosing the beach among all the brilliant options you may find:
a journey through the woods towards the island of Mallorca with wooded cliffs and teal waters of Platja des Coll Baix beach
a perfect gateway from crowded places to the southern coast supreme ribbon of sand of Playa San Pedro beach – with the crumbling ruins of a 16th-century castle and flawless coastline
a sandy dream of long and soft-blonde Playa Oyambre beach with the surfers' favorite waves and a number of campgrounds
A sheltered fingernail-shaped cove with rocky headlands and green hills of Playa de Torimbia beach is another perfect hiding spot from the overcrowded tourist places
Is Spanish food really that good?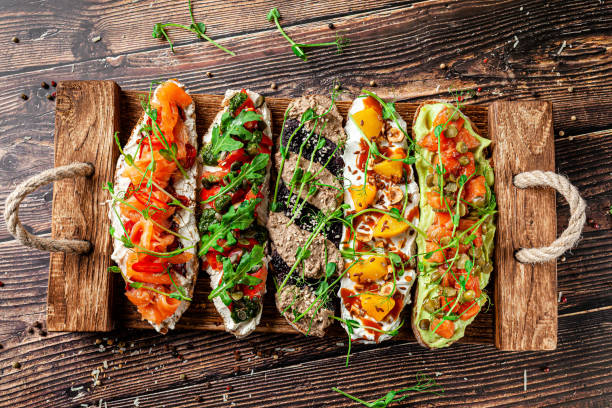 Over time Spanish people learned how to feed themselves and visitors so that they cannot consume anything else for a while. The family recipes that have been passed from generation to generation over centuries can be found at any small-town cafe or restaurant. The cuisine is famous for the delicious, healthy dishes rich in flavor. Tapas, paella, seafood stew, chorizo are some of the notable dish names that the tourists find incredibly tasty, unique, and ridiculously cheap.
The haven of food culture essentially lies in the capital city Barcelona. Here, you can find the famous tapas bars. Tapas is an authentic and popular concept recently emerged in light. However, the historical records claim that the origins go several centuries back where Spanish bar owners covered customers' drinks with a slice of cheese or bread to avoid the dust spoiling them. Today, multiple food spots in the city provide numerous authentic tapas such as chorizo sausage, fried squid, or potatoes with a special spicy tomato sauce.
Architectural Masterpieces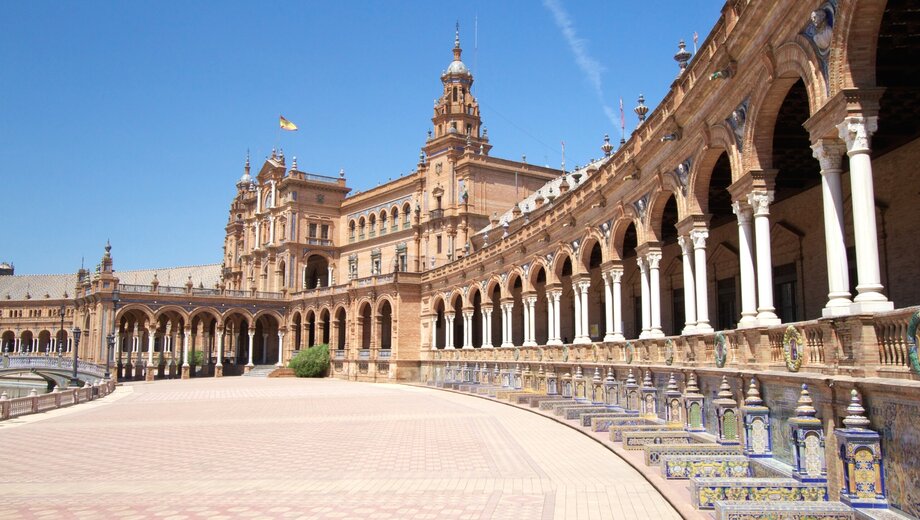 Many say that Spain is a paradise for photographers and artists and it is essentially true! The vibrant architecture of the city inspires a lot of visitors every day with a fusion of ultra-modern skyscrapers and antique cathedrals. Some of the biggest cathedrals in the world can actually be found in Spanish cities such as a notable Seville's Gothic Cathedral that in fact is the largest one worldwide. You can go for the forward-thinking modernism and visit masterpieces by Gaudi in Barcelona. Or, get a ticket to Bilbao to see the iconic Guggenheim Museum of Frank Gehry. Granada can offer you one of the most breathtaking monuments of history – the Alhambra Palace, or the intoxicating experience at Generalife Gardens with tinkling fountains and the perfume of jasmine and roses.
The architecture of Spain has a huge history and varies greatly according to different eras on the timeline. The first major outburst in architectural masterpieces was following the arrival of Romans in Hispania leaving behind extraordinary monuments. In the 8th century, the Muslim conquest brought advanced and contrasting cultural and architectural art pieces. At that time, Cordoba was made the cultural capital. Soon many of the regions began to integrate Romanesque and Gothic streams and produced multiple samples that still remain. The historic events greatly shaped the unique style of Spanish architecture which is a balanced blend of European and Islamic cultures.
How Spanish culture stands out?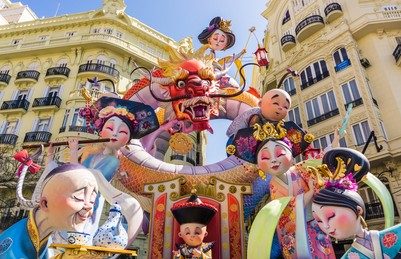 Spain has one of the most vibrant, bright, and joyful cultures in the world. Interestingly, it contains elements from both medieval times and the modernist era. Somehow, it appeared to be the perfect mix, not losing the past but also keeping up with the present. For instance, everyone knows about Spanish Festivals that are some of the loudest bizarre events attracting millions of visitors every year. And similarly, people around the globe are well acquainted with Flamenco, which can be actually found in many other countries, however, the true heights of the performance are achieved in Spain. The Spanish Flamenco dancers have true Gypsy blood running inside their veins and start training from the very childhood when they can still barely walk.
Once again, music is the greatest proof of the perfect fusion of antiquity and modernism of Spanish culture. The community has preserved some of the greatest masterpieces of traditional Spanish music which is performed with the guitar. Some of the regions in Spain also have their own traditional folk music and often host dedicated music festivals, as well. However, Spain continues to produce notable and popular artists nowadays, too. Some of the music culture giants with Spanish origins that you may have heard of are Enrique Iglesias, Ricky Martin, Placido Domingo, and many more.
The stunning scenery of Spanish nature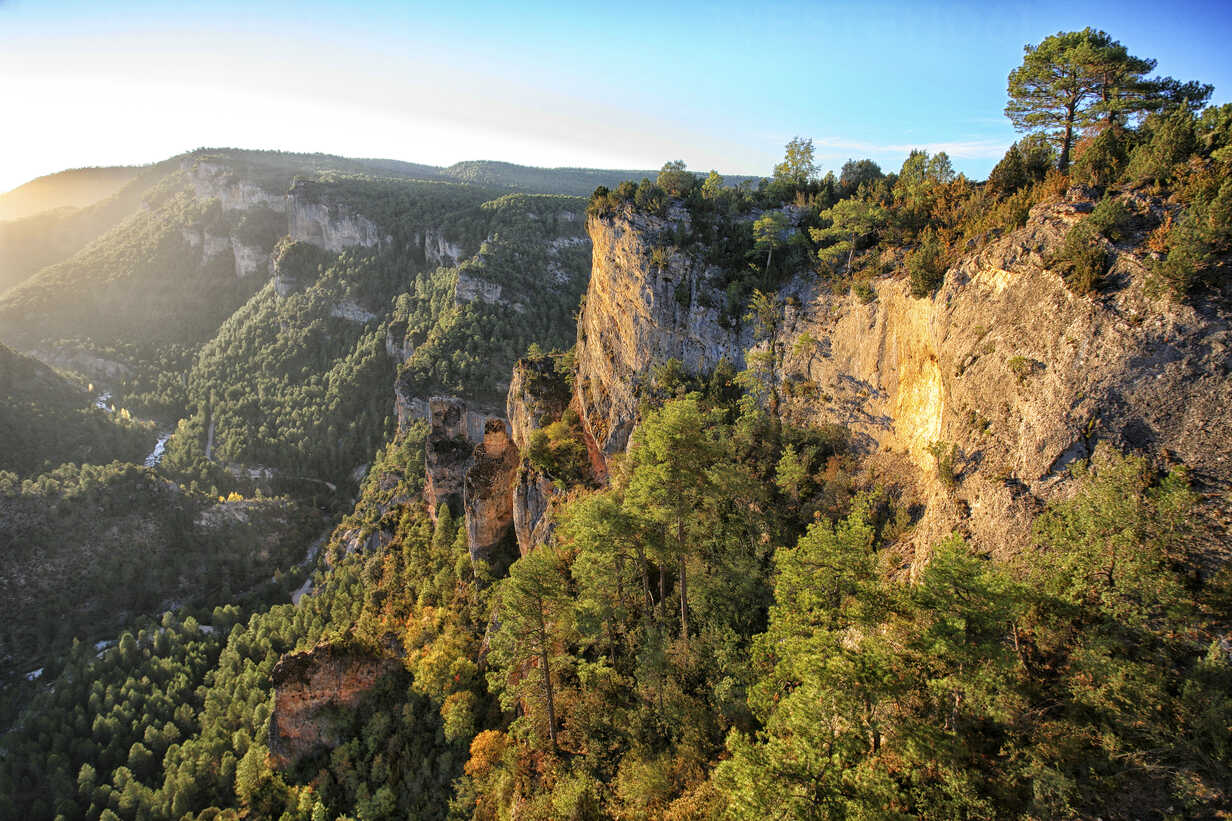 It is not only beaches and coastlines that distinguish Spanish nature greatly but the huge diversity of the stunning landscapes starting from volcanic islands and majestic mountains, deserts, and the most adventurous spots for extreme travel enthusiasts. From the northern Pyrenees to the south located Sierra Nevada travelers can enjoy hiking or skiing according to season. Tenerife Canary Island is also the home to Mount Teide volcano which attracts thousands of tourists every month. Furthermore, the only desert in the whole European region is to be found in Spain – Cabo de Gata. The desert located in Almeria inspired many western movies of Hollywood and some of them were actually filmed on spot.
Not many people know that extreme sports lovers can head to Spain for an immense adrenaline rush. The world's scariest footpath is located here, as well as the zip line stretching from Spain to Portugal. As there are not many places in Europe where surfing is a hit, Spain once again stands out with annual surfing competitions, as well as scuba diving, snowboarding, and skiing.
Spain is also one of the best romantic destinations for couples offering a great variety of breathtaking places and activities to be discovered. The couples can have a Segovia air balloon ride to explore the UNESCO world heritage site from above, or visit one of the largest underground lakes – Lake Martel and have a boat ride with an accompanying classical music concert, or head to a wine trip with exclusive and exceptional degustations, tours and trips to the wineries.
So…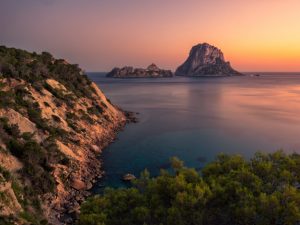 No matter if you are an individual explorer, a group of friends from college heading to have fun, culture and history geek, or a couple looking for an unforgettable romantic trip – Spain has it all prepared for you! With an incredibly huge option of what to see and what to do in Spain, it is guaranteed that one can simply never forget this country. No traveler has ever returned home from Spanish odyssey disappointed. So… pack your suitcase and head to the world's renowned, vibrant and sunny paradise in Spain!