Your perfect family trip to Tbilisi Georgia
Tuesday, August 24, 2021
Travel Guides
by
Ani
Tbilisi, located in Georgia's Southern Caucasus Mountains, is a charming city that appeals to all types of travelers. The city is a relatively unknown tourist destination that boasts beautiful architecture, stunning views, and delicious food. There are also wine-growing areas and many family-friendly activities. Tbilisi is a great place to take a break with your kids.
Tbilisi's climate is ideal for tourists all year. Tbilisi is surrounded by mountains on three sides and close to the Black Sea. It has its own microclimate. It has mild winters and warm summers.

There is so much to see and do in Tbilisi that it can be difficult to fit everything in. Below is a kid-friendly itinerary that will take you to some of the most popular tourist spots, as well as lesser-known ones. These are the top things to do on a family vacation, whether you're traveling with children, toddlers, or babies. Find the best places for children in Tbilisi. The children will have fun, learn new skills, enjoy good food, and not be bored waiting in long lines.
Go to Lisi Lake for fun and chill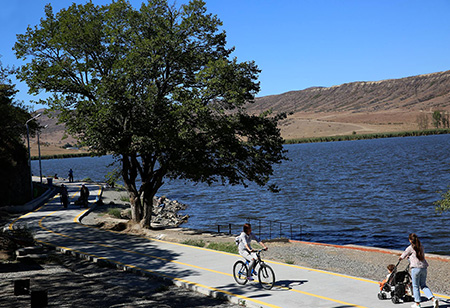 Lisi Lake can be found on the hill to the northwest of Tbilisi's city center. It is easy to get there via public transport or by taxi. From Freedom Square, a taxi should only cost 5 USD. It is no doubt one of the most tranquil places in the whole city. Many families enjoy sunny weekends here in summer. If you like picnics, there is plenty of space. Or you can go to a nearby cafe. Make sure to get a bike, skateboard, or skateboard for your child.
The best thing about Lisi Lake, however, is the hippodrome located within a 15-20 minute walking distance. For around 30 USD, you can take a horse ride with a qualified trainer.
Children's paradise – Mtatsminda Park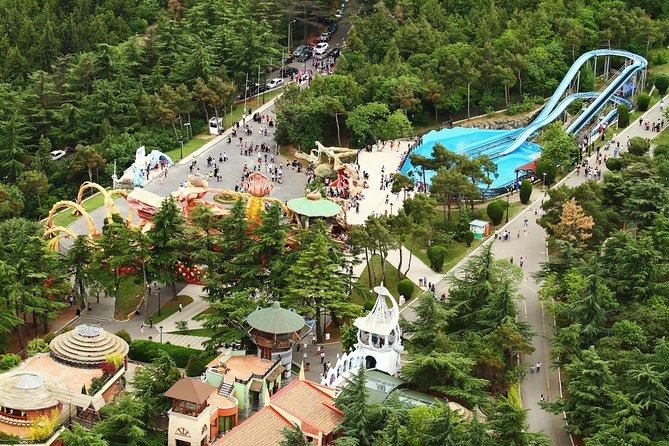 Mtatsminda, which can be seen from most places in Tbilisi is the hill where you will find the TV tower. The park offers an immense selection of attractions and provides the best views of the city. A bus can be taken to Freedom Square, or you can get a taxi for about 5 USD. However, the best way to see the city is by cable car. Take the Chonkadze Str. Go to Chonkadze Str. A plastic card can be purchased at the entrance. You can also deposit money on it. This card serves two purposes: it allows you to enter the funicular, and also gives you access to most attractions within the park. Two-way tickets are less than two dollars, and children under six years old get free. A full-day tour of the park for two adults and one child should not exceed 30 USD.
You will find a variety of restaurants on the top of the funicular. You can also visit the cafes located on the ground floor to sample a variety of Georgian dishes. You will find delicious sweets, as well as Lagidze Water, a local fizzy beverage made from carbonated water and a range of natural syrups. Our favorite is the chocolate and cream mixture.
Embrace the nature at Botanical Garden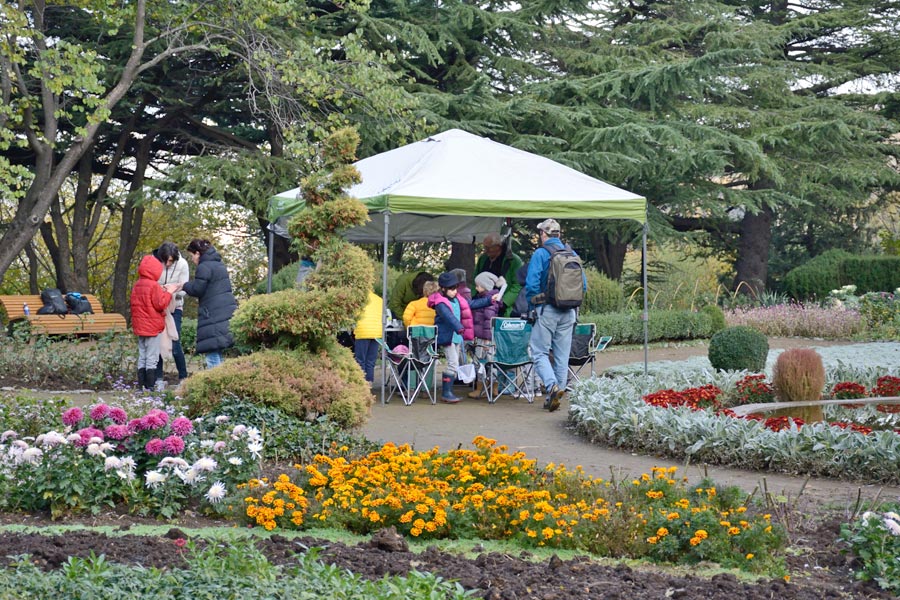 This is one of the most stunning places in the city. You will find more than 3,500 varieties and species of plants here. Many of these plants are rare and some are included in the Red Book. Make sure that you do not miss the tropical greenhouse, and be prepared for a long stroll. There are many playgrounds for children, and they can also enjoy the short explanation texts available throughout the garden. There are two ways to enter the garden: one from Narikala street and the other from Lado Asatiani. The hours of operation are from 9 am to 7 pm. The entry fee is the same as most local museums: adults pay less than 2 USD and schoolchildren around 20c. Preschoolers are free.
Wash away your mundane life at Gino Paradise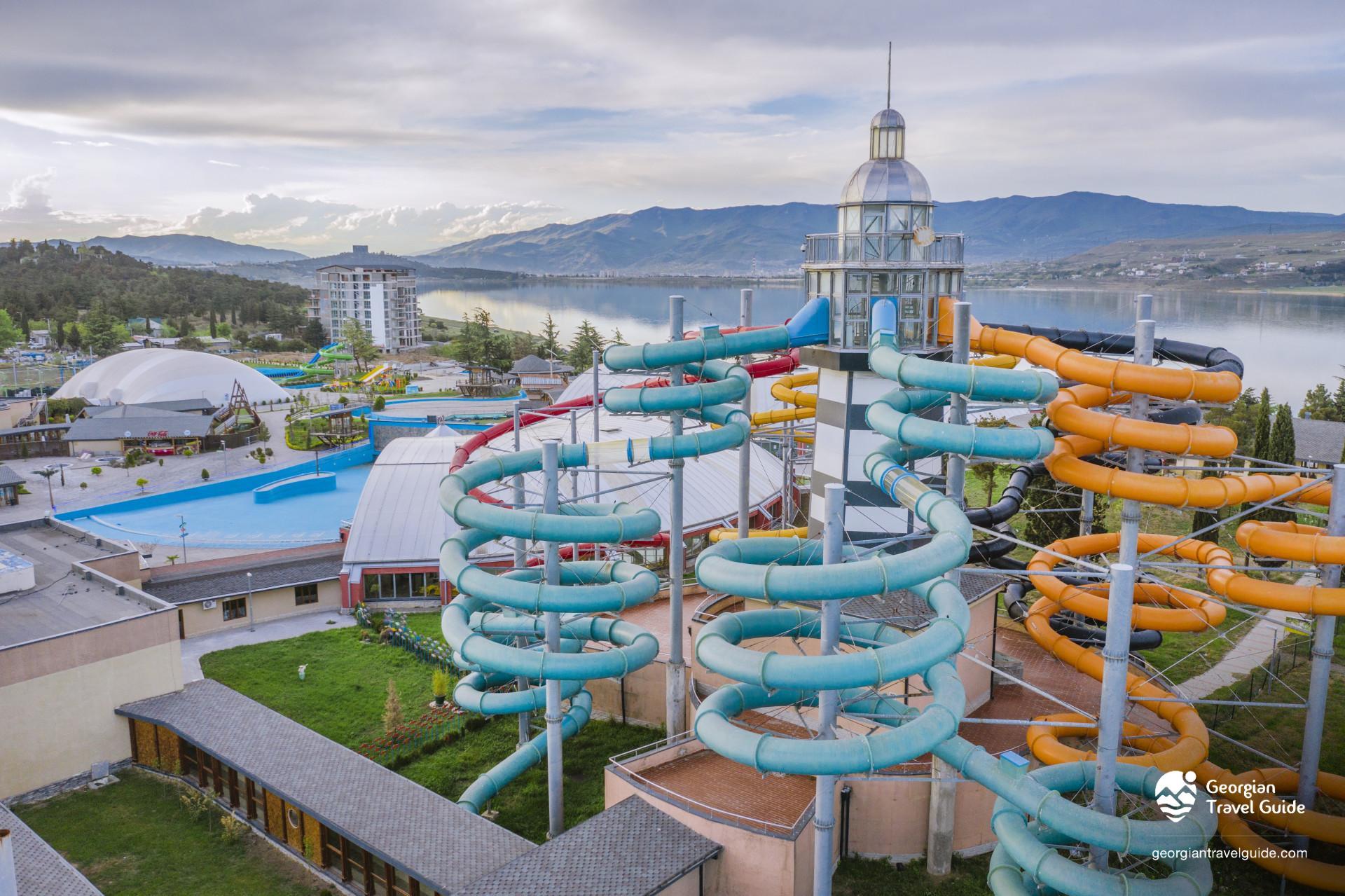 A swimming pool in the summer heat of Tbilisi – is there anything better? Aquapark featuring several swimming pools, slides, and playgrounds as well as fields for various water and beach activities. Jino Paradise can be found near the Tbilisi Sea, a large artificial water reservoir between Temka & Varketili. It is open daily from 10 am to 9 pm. The family entry fee is approximately 45 USD. It's well worth every dollar. It is only available during the summer.
Race with your kids – Astra Park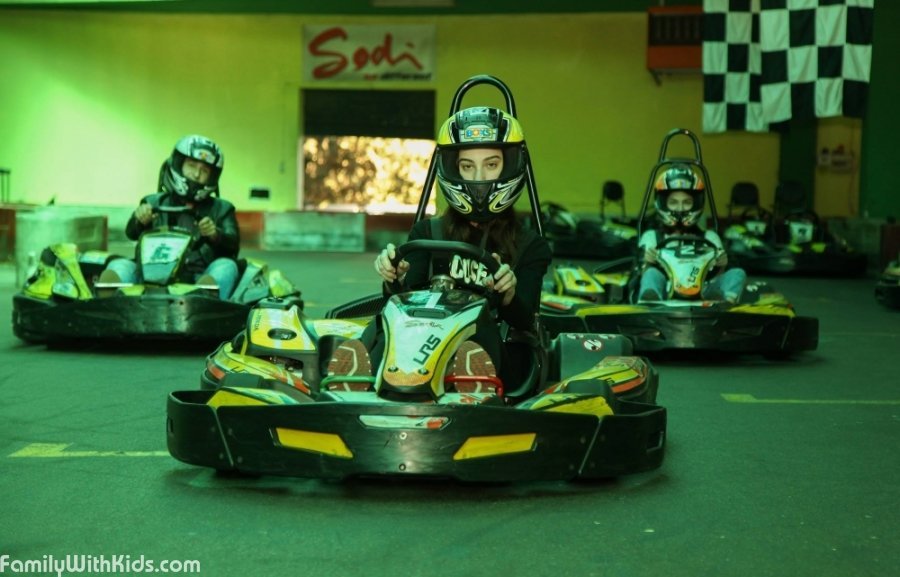 Here's a place that teenagers love. The place offers amateur car racing, a karting school, and a shooting range. For those looking for new experiences, the place has a 7D cinema. The place is sure to be a great experience not only for the children but for parents, as well. If you want to be more adventurous, table tennis and pool are great options. It is situated between Lubliana Street and Beliashvili Street, about 20 minutes from Freedom Square. There is also public transport.
Karting is our favorite activity, but it is only available for children older than 7 years.