Fashion Tourism – Georgia Tbilisi travel guide
Tuesday, August 24, 2021
Travel Guides
by
Ani
Fashion is more than just an entertainment business. It plays a major role in the development of the Georgian economy. People are familiar with Georgia through the fashion industry thanks to great designers like Demna Gvasalia (creative director at Balenciaga, head designer for Vetements). Gvasalia, a post-Soviet icon who brought the post-Soviet aesthetic onto the global stage, won attention with his 90s-inspired collections. Even though Gvasalia declared that Eastern Europe was over in 2017, young Georgians continue to flock to bazaars to purchase knockoffs and occasionally authentic pieces.

GQ published a May article about the future fashion in Georgia and Georgia's role. The article called Georgia "the wildest country of fashion" and described six young designers who presented collections in Florence at the Pitti Uomo (in English, "Pitti Men"), which is one of the most important platforms in the world for men's clothing, accessories, and for launching new projects. GQ describes Pitti Uomo as "typically famous for creating insane, eyeball-twitching streets style." That year, Georgia was the guest country at Pitti Uomo.
Welcome to fashionable Georgia!
International success has easily been achieved by big Georgian brands, including Avtandil worn by Lady Gaga, and Mary J. Blige, Situationist worn by Bella Hadid, and George Keburia worn by Rihanna, and Kortney Kardashian. The high-end fashion of local designers is beyond the reach of the majority of Georgians. It inspires streetwear and attracts culturally curious fashionistas into the boutiques and offices of Georgia's most prestigious fashion houses.
We will list some of the best boutiques and fashion houses in Tbilisi that you should definitely visit during your trip to Georgia.
Dots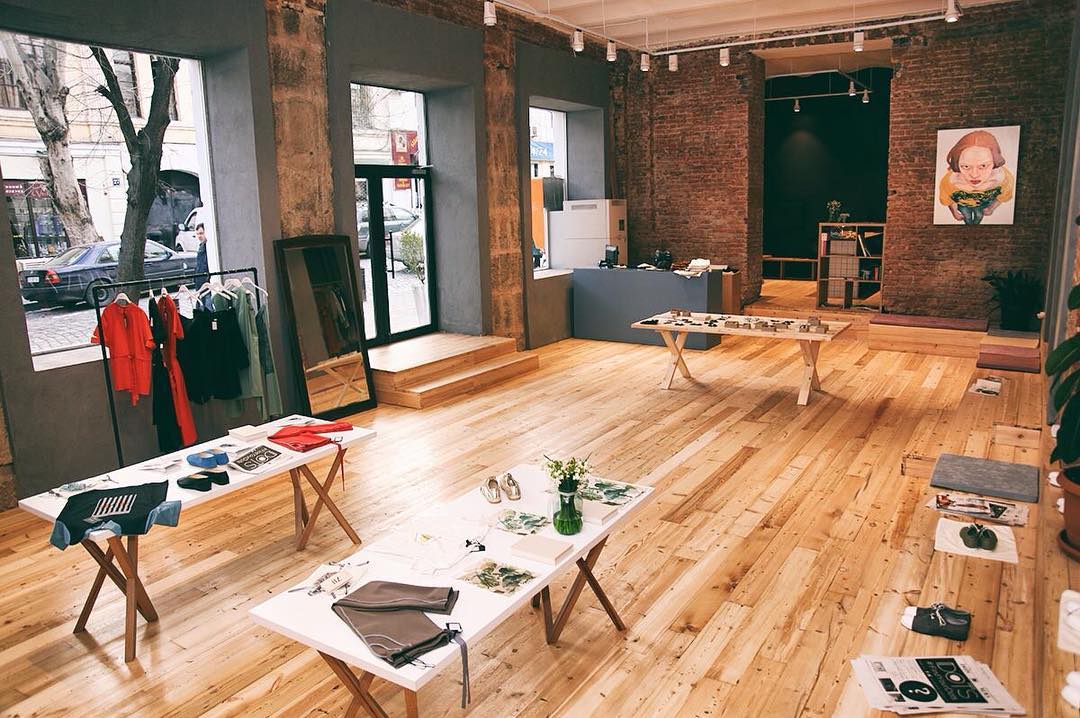 Dots is located on 22 Kote Abkhazi street and is one of the favorite destinations for local and international fashionistas in Tbilisi. Dots, a brand new to Georgian fashion and concept store, is part of the well-established brand portfolio of Materiel Tbilisi & Materia. It offers innovative collections by young and talented Georgian designers. You can find functional clothing, shoes, and accessories here. The company owns a factory and oversees all production levels through to sales. Dots Store is located in the heart of tourist areas and has an online shop.
Samoseli Pirveli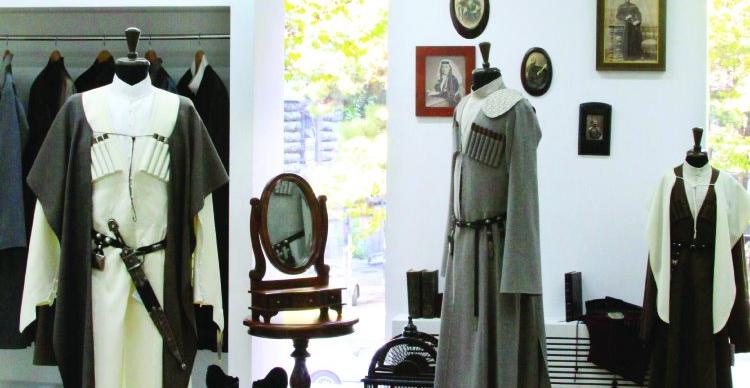 Samoseli Pirveli literally means "The First Garment", and is a shop that sells traditional Georgian clothing for men and women. This shop sells everything, from traditional Georgian folk clothing to medieval chokhas and many other types of clothes. They also sell vintage-style bags, women's clothing, and handmade national carpets.
Since the 9th century, men have worn the traditional chokha (traditional clothing) mainly for weddings and other national events. There are many types of chokhas depending on where they come from, but all are equally important as national pride symbols. They are worn by men mainly at weddings, although this can sometimes be very rare. Samoseli Pirveli also sells fashionable shoes that are modern, but still retain the vintage look. There are many styles to choose from, and each region has its own style.
Anouki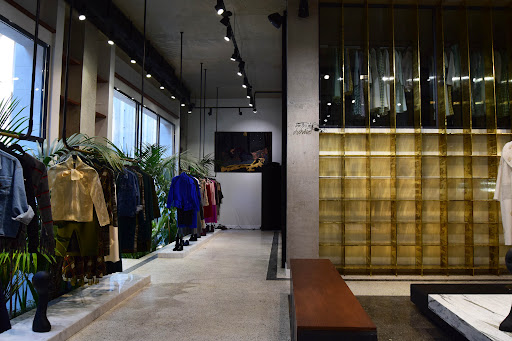 ANOUKI, a Tbilisi-based brand from Georgia, was founded in July 2013. Head designer Anouki Areshidze is the founder. Anouki, who studied fashion styling, consulting, and fashion design at some of the most prestigious universities in the world, such as Istituto Marangoni, Accademia Del Lusso, and Accademia Del Lusso decided it was time for her to realize her passion for designing clothes, and returned to her native country.ANOUKIThe brand offers ready-to-wear clothing, shoes, and accessories. The brand's goal is to be unique for each customer and not be generic.
Lako Bukia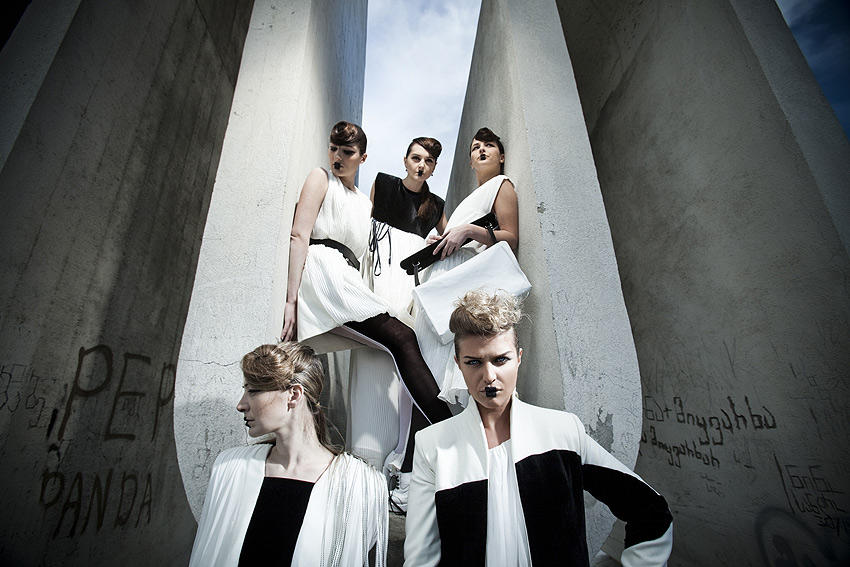 Lako Bukia is one of the most popular fashion designers from Georgia at the age of 34. At the State Academy of Arts, she completed her first BA. Lako then went to London for a second BA in Fashion and Textiles at the London College of Fashion. She also started LAKO BUKIA, a luxury label that has been featured at London Fashion Week four seasons in a row. It was also shown on numerous catwalks and showrooms throughout the most popular fashion destinations including Paris, Berlin, and Kiev. Lako opened her boutique in Tbilisi in Georgia in 2012. In 2012, Lako established her first boutique store in Tbilisi, Georgia. She also added the Lolo by Lako diffusion line to the brand. Lako moved to New York a few years ago to acquire MA degree at Parsons The New School for Design. She graduated from the MFA program in the summer of 2014.
Lako created her own brand but changed the focus to make digital prints and self-made fabrics. She graduated from Parsons with a Master's degree in Fashion Design. Her last Paris show was at MOREDASH SHOWROOM.
Pokany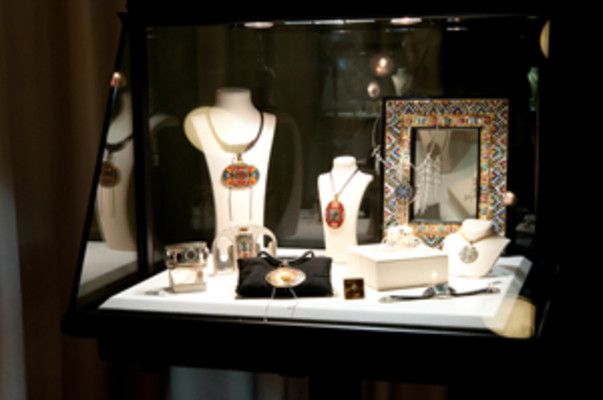 Pokany workshops aim to revive the old traditions of Georgian goldsmithing and craftsmanship. David Kakabadze founded Pokany Studio. The studio also produces enamel, ceramics, and mosaic. It also makes jewelry, bathroom crocks, decorative jars, and decorative plates.
Pokany began to produce and manufacture articles and wares for churches in 2000. Pokany began to produce works with non-religious themes and the production line grew.
Pokany aims to combine traditional Georgian symbols, motives, and ornaments with modern designs. The latest technology in gold, silverware and fine art support the ancient traditions of Georgian goldsmiths and craftsmen. The uniqueness and quality of Pokany work are what distinguishes them. Pokany artworks are unique because they are made according to a specific design.
Final Thoughts
Fashion tourism is a link to Georgian design. It combines two of Georgia's most well-known concepts. We are seeing fashion tours being developed. While it is still an unexplored area for Georgia's tourism industry and fashion industry, we believe that with a strong marketing campaign, this will be a long-term success.