Explore the Cradle of Wine – Kakheti
Saturday, May 29, 2021
Travel Guides
by
Ani
Winerists are constantly looking for newer destinations to explore the tastiest and the most extravagant wine locations around the world. Almost every continent and every corner of our planet offer unique and distinguishing tastes of wine. Wine enthusiasts are not expecting simply delicious drinks, but also an extraordinary adventure. However, it is extremely rare to come across a place that is equally beautiful, rich in wine history, incredibly tasty, and cost-efficient at the same time. One of the most enchanting and premier wine regions is located on the merge of Europe and Asia in an ultimate haven of the winery, Georgia.
Kakheti is a small and one of the oldest regions of Georgia that accounts for over millennia of winemaking history. The viniculture of Georgia, specifically the Kakheti region attracts millions of international tourists every year. The local community here has designed a unique signature method of wine production that dates back several thousands of years and the methods are UNESCO-listed for their cultural values. While exploring this small destination you will come across numerous medium and large-scale wineries, as well as small family cellars. You can hear the incredible stories of ancient wine-making traditions from these family hosts.
Cradle of Wine – Kakheti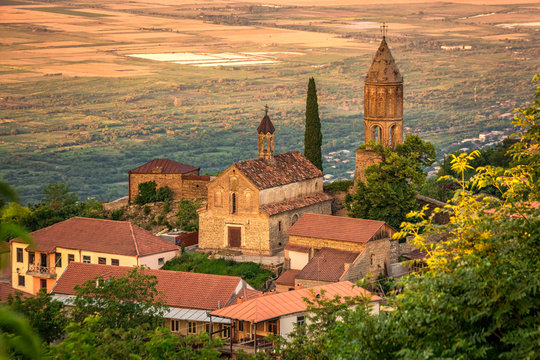 Kakheti is one of the most significant regions of the whole country and it takes up the entire eastern part of Georgia. That is why the region has several climates types and various dramatic landscapes ranging from semi-desert to mountainous. The variety in soil, climate, and landscape allowed more than 500 endemic varieties of grapes to grow in the whole country. However, more than 70% of the total harvest belongs to the Kakheti region.
According to the archaeological evidence, the winemaking culture of Kakheti has roots in the 6th millennium BC, which might be the earliest wine production recorded on the whole European continent. Nowadays, the method of producing the wine is a pure mix of local Qvevri tradition and European techniques.