The absolute best and MUST things to do in Georgia Tbilisi
Thursday, July 29, 2021
Travel Tips and Hacks
by
Ani
Whenever you arrive in Georgia you might feel overwhelmed with so many options to spend your weekend or holiday in the country. You can head to seaside resorts and chill on the sandy and rocky beaches of the Black Sea. You can go to the top ski resorts of Gudauri and Bakuriani no matter whether the season or find your perfect getaway in the most remote part of the country – mountainous Svaneti. Other options also include visiting the wine homeland in the country – Kakheti or enjoying various extreme and adventurous activities around Georgia. However, one of the first things you MUST do in Georgia is to explore its capital city – Tbilisi.

Top 10 Things to do in Georgia Tbilisi at any time
You cannot miss the feeling of something special in the air the moment you step off the plane at the international airport of the city. Tbilisi is both charming and eccentric; the city is lightened up with centuries-old history and authentic traditions while also brimming with creative energy. We don't deny, it has flaws, but Tbilisi is a city unrivaled in many travelers' opinions. The people play a significant role, as does the food. In Tbilisi, you can find numerous museums, parks, cathedrals, and fortresses vying for tourists' attention. However, none of those are on this list. Instead, We would like to show you some of the coolest, weirdest, most unusual, and off-the-beaten-path things to explore, do, and experience in Georgia's capital city that you won't find anywhere else on the planet.
1. Enjoy a cup of coffee at an old Soviet sewing factory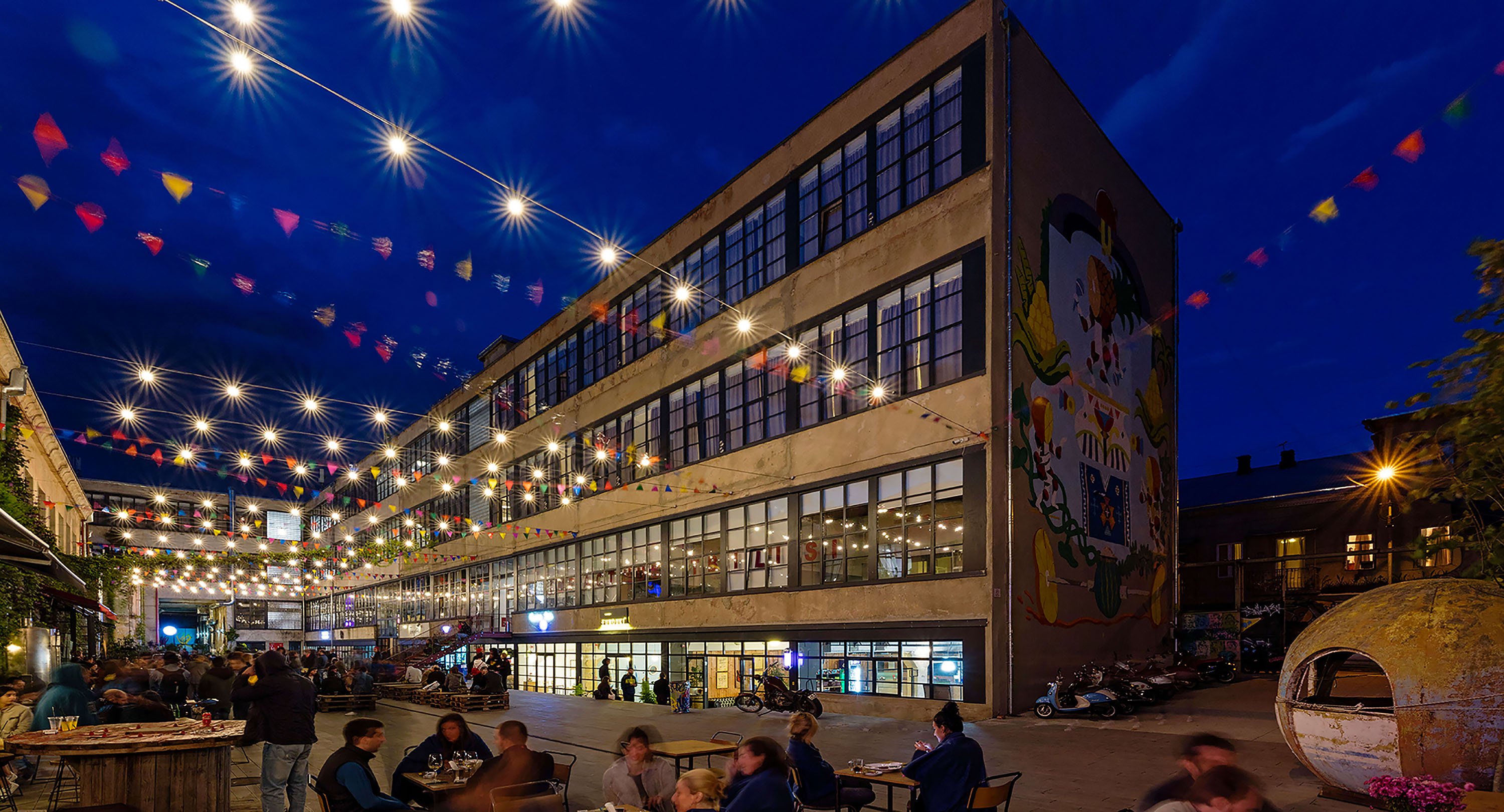 Fabrika was once a sewing factory; nowadays it is a multipurpose creative space and possibly the best example of 'industrial chic' you have ever witnessed. The ground floor is designed to resemble a large, light-filled lounge room, complete with cafes and restaurants, mismatched sofas, and dozens of brightly colored Caucasian rugs. Fabrika is the perfect spot if you're looking for a nice relaxing place to enjoy your breakfast, sip a cup of coffee, work for a while or just experience Tbilisi's creative side.
2. Dance till your last breath in the basement of a football stadium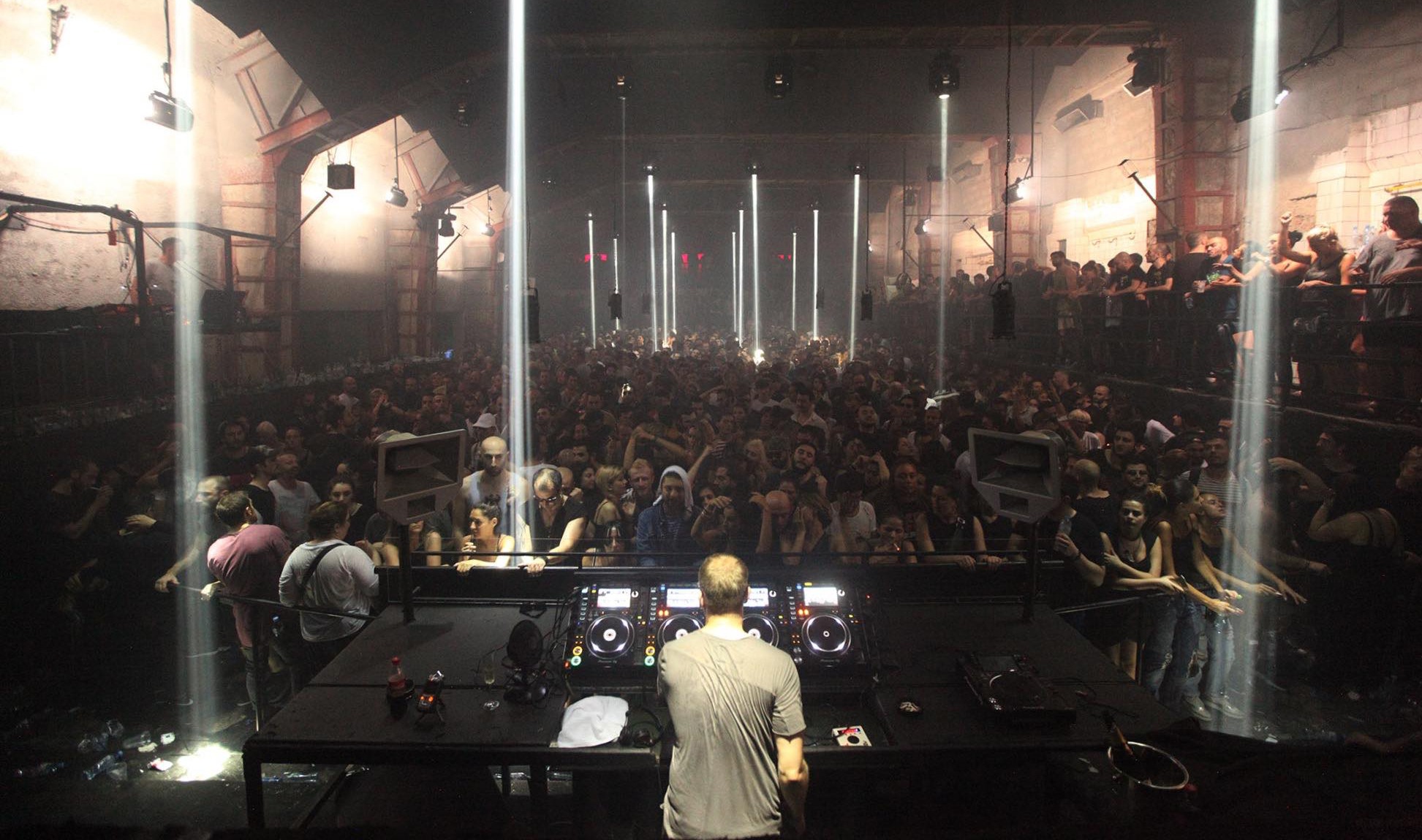 Well, if you are asking what are the best options for things to do in Georgia Tbilisi nightlife then no doubt it is Bassiani. It is a techno club and a city's one of the most significant institutions, founded in an abandoned underground swimming pool beneath the Dynamo Stadium, which was built in 1931. Local and international DJs are always eager to perform for thronging crowds of sweaty partygoers during the winter months (due to extremely hot temperatures in summer club has to close down). Bassiani is dark, hazy with cigarette smoke, and unmistakably grungy.
3. Explore Soviet kitsch and past century items at the Dry Bridge Market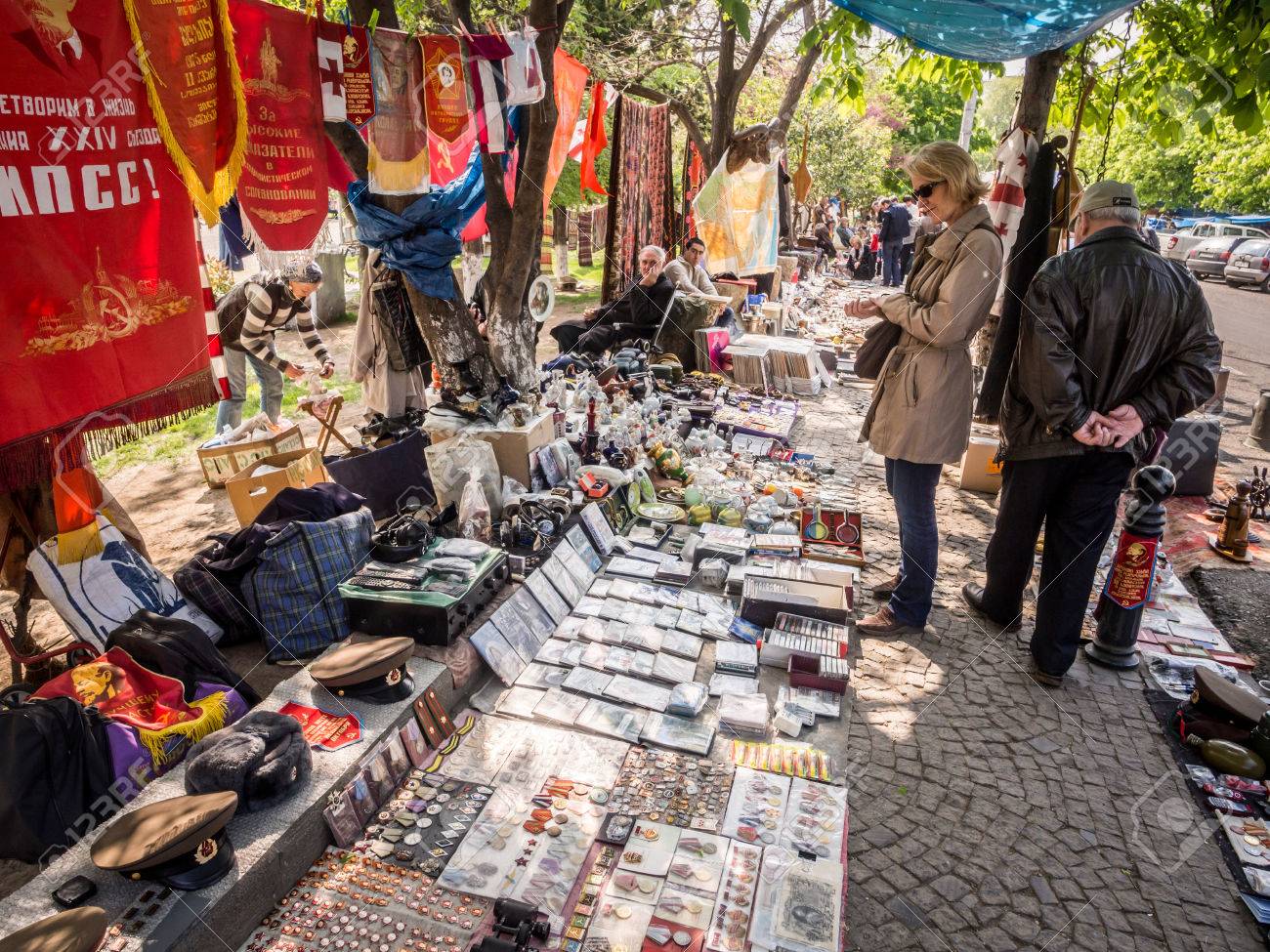 The Dry Bridge Market (the name comes from the fact that below the bridge there is no longer a river, it rather stands over a landfill) is a massive open-air bazaar held in the area surrounding Dedaena Park. It is one of the most common things to do in Georgia Tbilisi in June, November, or basically any time of the year. Every day, eccentric vendors congregate here to sell an endless supply of antiques, vintage paraphernalia, and Soviet kitsch, such as war medals, propaganda posters, KGB ID books, gas masks, USSR maps, and Soviet-issue film cameras. On Saturdays and Sundays, there are more vendors here, so try to come on the weekend to see the best selection.
4. Eat Khinkali like it's your last day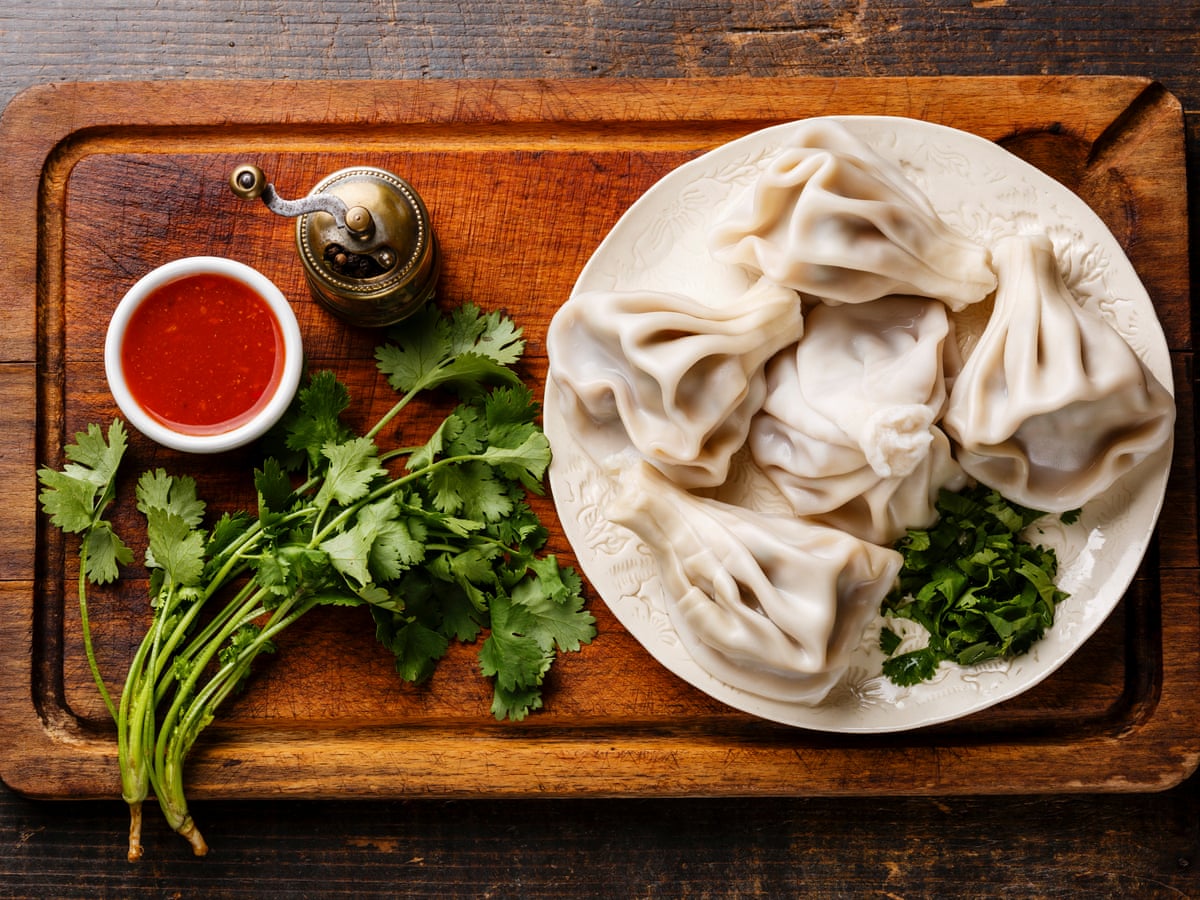 On our travels, we met many people who had come to Georgia solely for food. I completely understand. Georgian cuisine is notoriously decadent, with a heavy emphasis on carbs and cheese – but it can also be surprisingly fresh and flavorful. Your first meal in Tbilisi must unquestionably include a heaping platter of khinkali. Khinkali is a slightly chewy, doughy dumpling filled with minced meat and herbs, or potato and cheese, and is one of Georgia's national dishes. There is a specific etiquette for eating khinkali, so you should read up on it before you try it (find my tips here). Don't worry, a khinkali gaffe isn't the end of the world. It's all part of the adventure!
5. Find backstreets of the Old Town to catch the best views over the city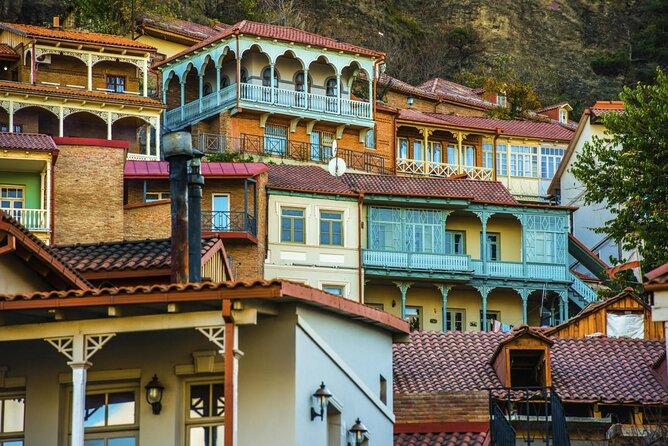 Tbilisi certainly does not lack viewpoints. Tbilisi's low valley downtown is linked by funiculars and cable cars to some of the best hilltop views. But my favorite spot, where I took the photo above, is reachable on foot. Ascend the hill from Abanotubani to Tabor Monastery of the Transfiguration for spectacular views of Tbilisi Old Town and Narikala Fortress. Look for the little handwritten blue and white signs if you get lost on the winding backstreets. Alternatively, simply ask one of the friendly locals to point you in the right direction. It is one of the best things to do in Georgia Tbilisi during Winter since the city is covered in snow.
6. Find your perfect getaway at one of Tbilisi's lakes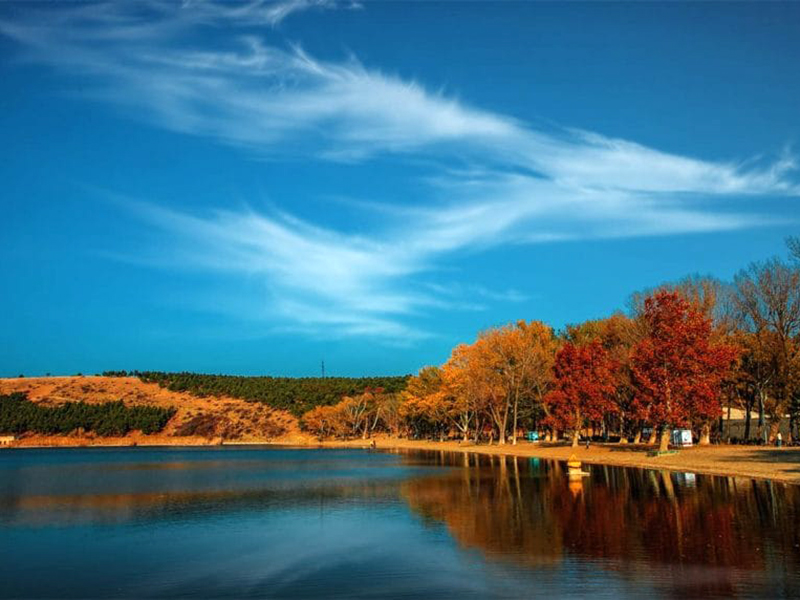 Locals flock to the lake when summer arrives in Tbilisi. On our most recent visit, we were fortunate to be invited to spend the weekend at Sioni Lake, which is located halfway between Tbilisi and Kazbegi. There are a few reservoirs and natural lakes closer to the city where locals enjoy getting away. Lisi Lake is situated on a high plateau overlooking Tbilisi's Saburtalo district in the east. On a windy evening, the surface of the small lake is choppy with waves – it's quite amazing! If you want to relax with a sulfur bath and a traditional scrub down, there is a public bathhouse on the lake's edge. This represents one of the top things to do in Georgia Tbilisi in summer for locals, as well as visitors.
7. Create your personal sightseeing tour for Tbilisi courtyard culture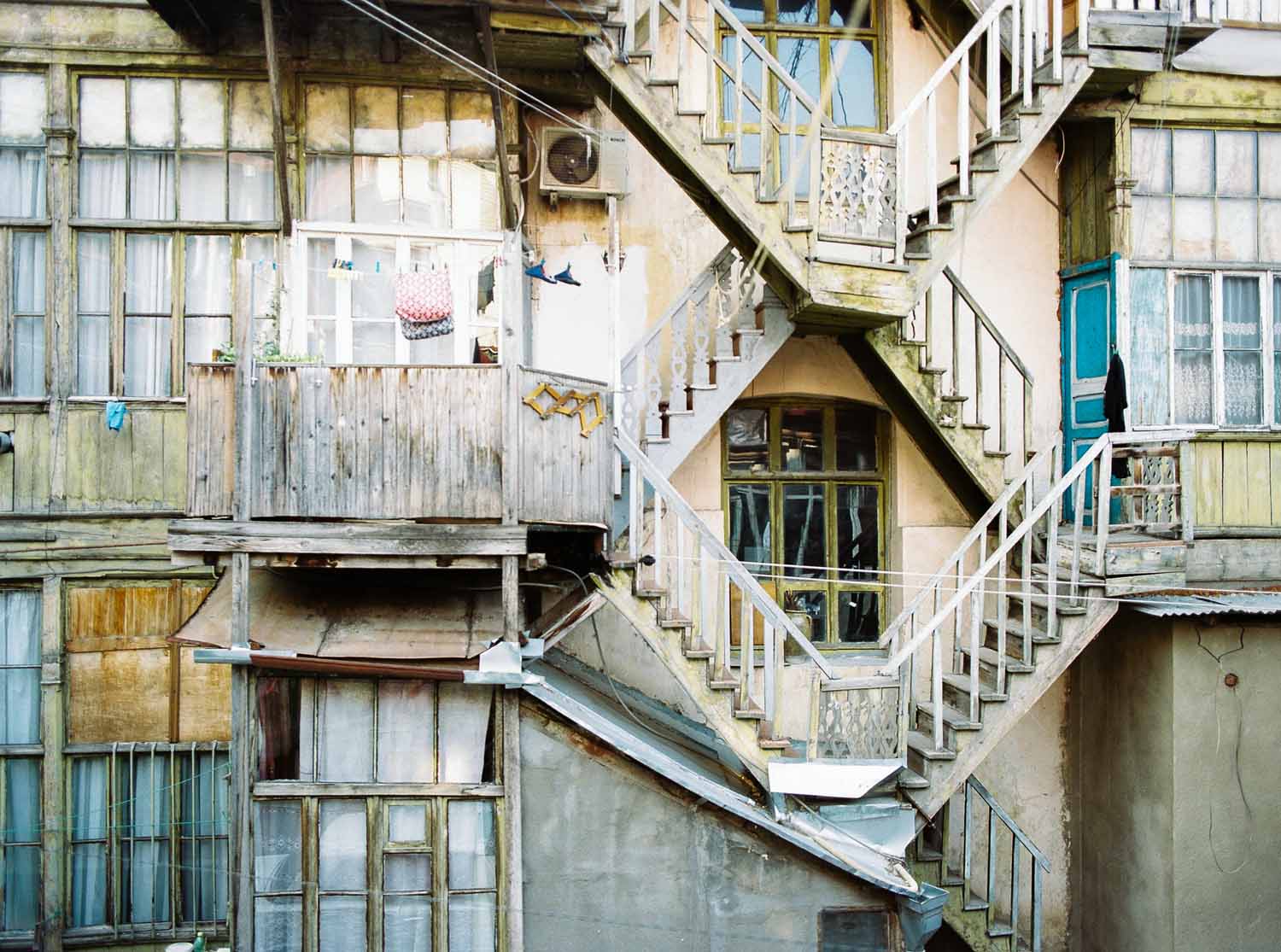 Tbilisi's downtown is reminiscent of a Potemkin Village. The tangle of balconies and courtyards that make up Tbilisi's residential blocks lies behind the seemingly uniform and tidy stone facades. Many private homes were divided up during Georgia's time as the Soviet Republic to make room for the many thousands of families who were ushered into the city. Extensions were hurriedly built, and external spiral staircases were added to create new entrances. This explains why some of the buildings have a jumbled appearance. Even though such a city tour is not one of the best things to do in Georgia Tbilisi in August due to the heat, you can enjoy it any other time during the year.
8. Discover the historical buildings of the city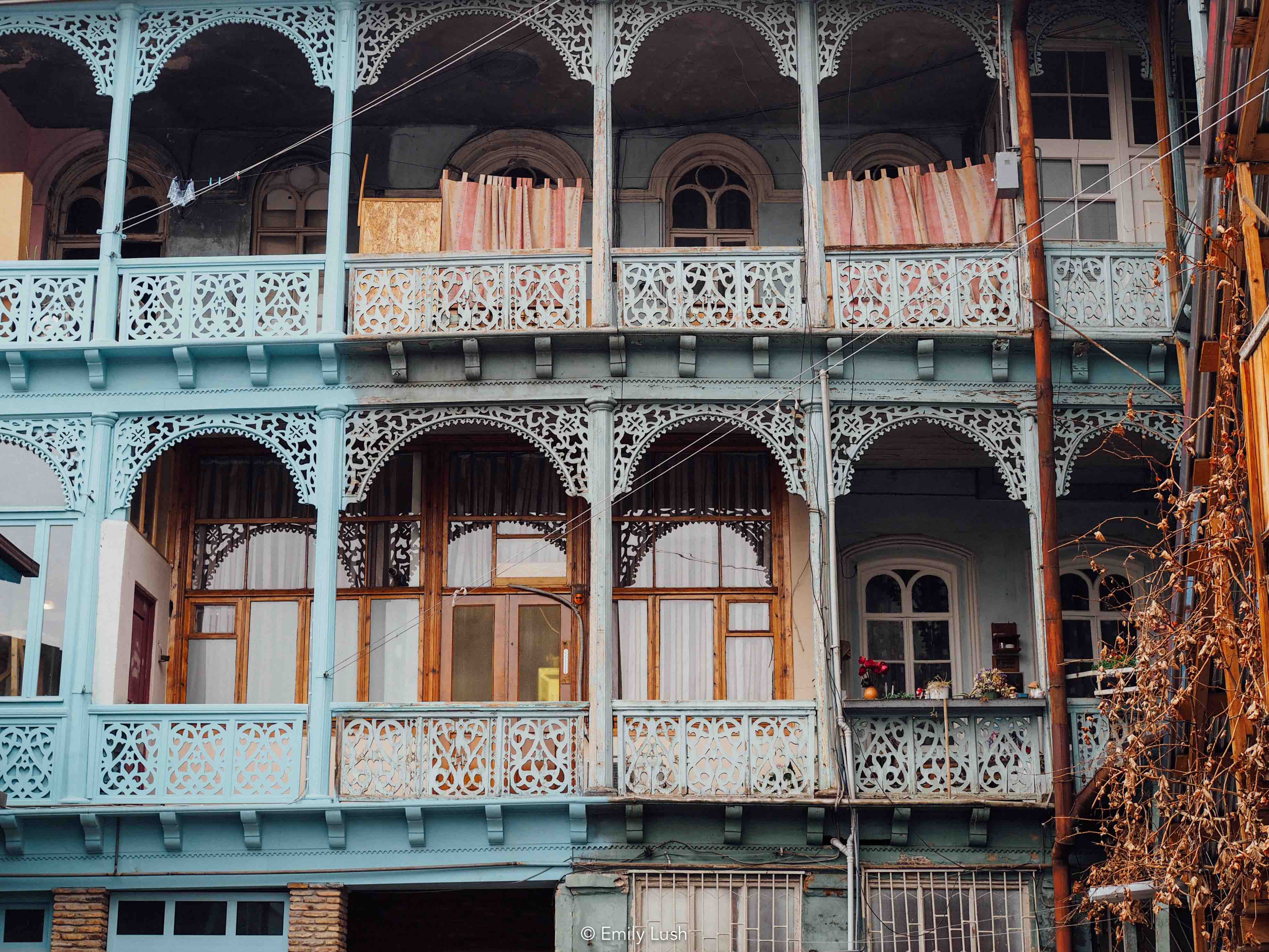 Sadly, Georgia country does not have a nice reputation when it comes to historic preservation. Some of Tbilisi's most beautiful historic homes and apartment buildings have been left to deteriorate, while others are still occupied and cared for by their current occupants. The very best thing about the city is that it is perfectly acceptable to ring the buzzer on an apartment building and hope that someone will let you inside the atrium, where you'll find some incredible floor tiles, hand-painted murals, and stained glass. According to Instagram photos, visiting Tbilisi's old houses is becoming increasingly popular. To cater to the market, a plethora of walking tours have sprung up, shedding light on some of the city's architectural gems.
9. Explore the 80's and 90's Soviet fashion in the city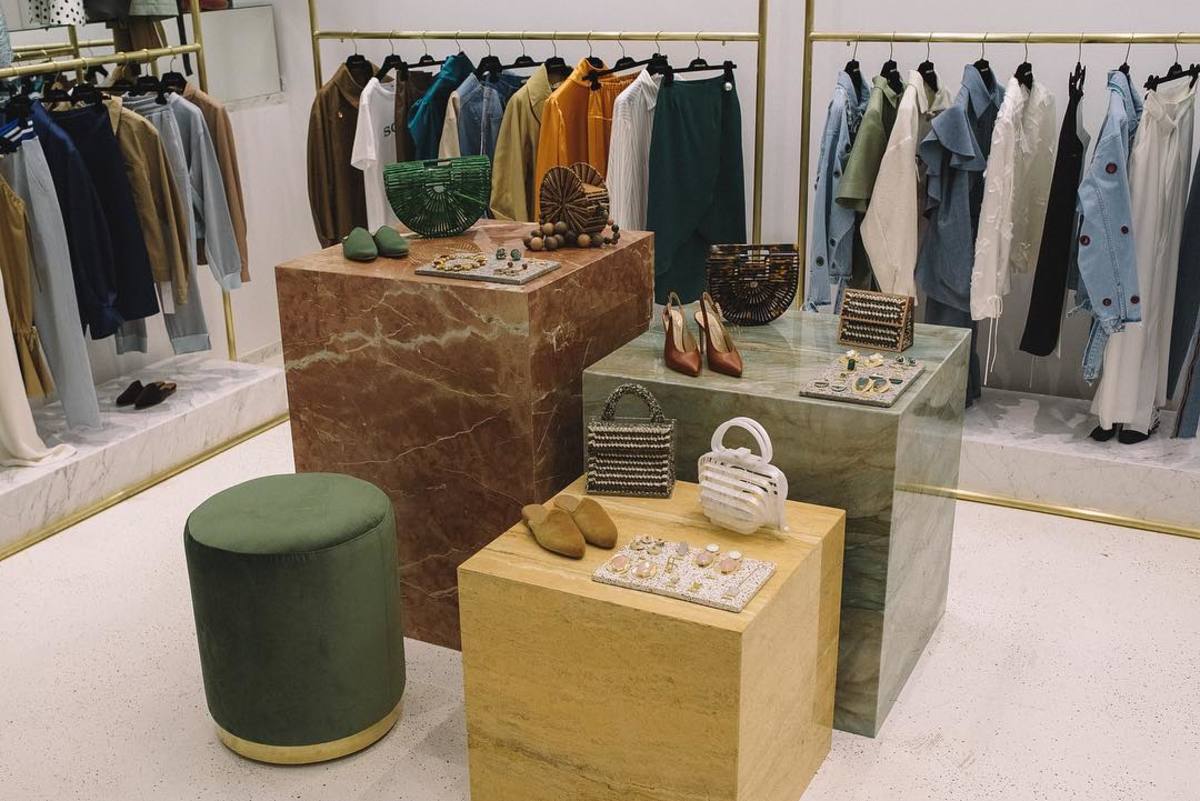 Remember that amazing factory we mentioned above? Fabrika also has a slew of cool boutiques, cafes, and restaurants in the Fabrika Courtyard. One such shop is the Flying Painter atelier, which has some very interesting items for sale. When Fabrika was restored, the new owners inherited a small collection of vintage women's clothing sewn in the factory during its heyday. It's now on the shelves at Flying Painter, alongside contemporary clothing by local designers. Puffy sleeves, shoulder pads, and neon gingham are all prominent in 80s fashion.
10. Go for Georgian souvenir shopping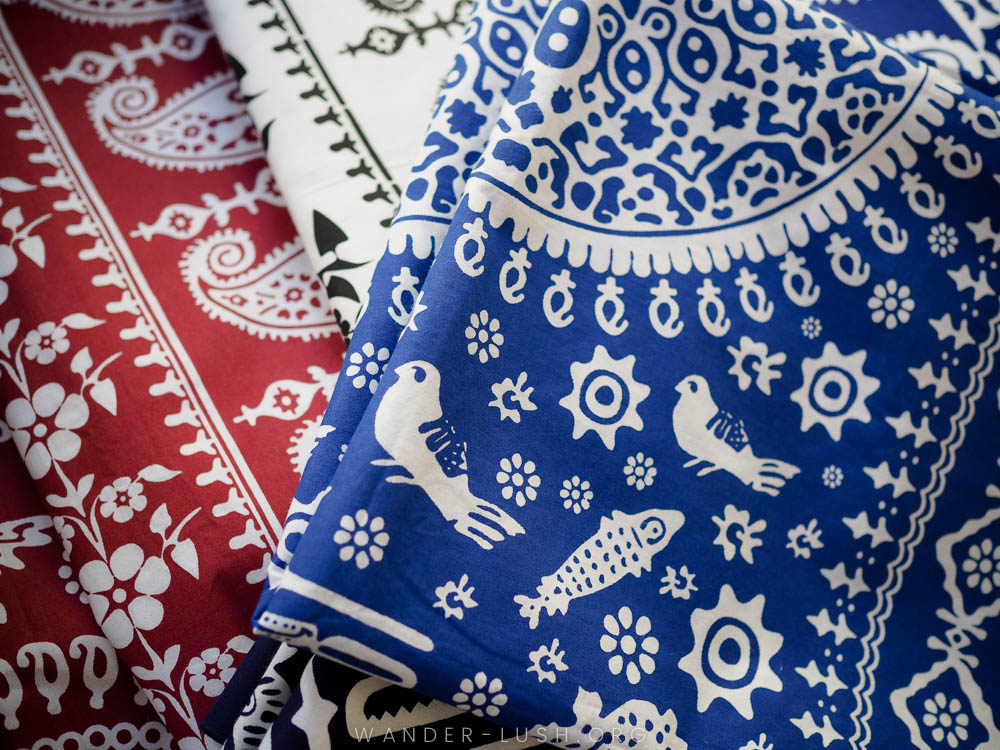 Tbilisi has dozens of independent retail shops selling gorgeous handmade and authentic souvenirs if you're looking for something special to take home from Georgia. Tourists' favorite one is lurji supra, Georgia's signature blue tablecloths. People usually buy several of these pieces. At Tbilisi Academy of Art, look for cotton lurji supra hand-printed with traditional designs.