Adventurous things to do in Georgia country
Thursday, July 29, 2021
Travel Guides
by
Ani
Georgia is anything but not a boring country that people mistake it for. Yes, the country has an enormously massive history, tasty food, the friendliest people, and loud culture, but it does not mean that all there is to do is visiting museums, mountains, or seaside resorts. You can have fun, too! In fact, Georgia is home to some of the most extraordinary and extreme sports, activities, and events that attract thousands of international tourists every year. We will be covering the most adventurous things to do in Georgia country and maybe what not to do in Georgia, as well.
Be it an extreme sport, adventure tours, competitions, camping, diving, or flying up in the sky Georgia is ready for it all! During any season you will find a suitable activity for you depending on your budget, the length of your stay in Georgia, and your energy levels, of course. If you are too lazy to plan your holiday activities ahead there are plenty of extreme sports and activities travel advisors in Georgia that would be more than happy to help. However, we believe that our guide below will assist you in deciding what you are going to do on your trip to Georgia and how are you going to make it unforgettable and exciting.
Extreme Tours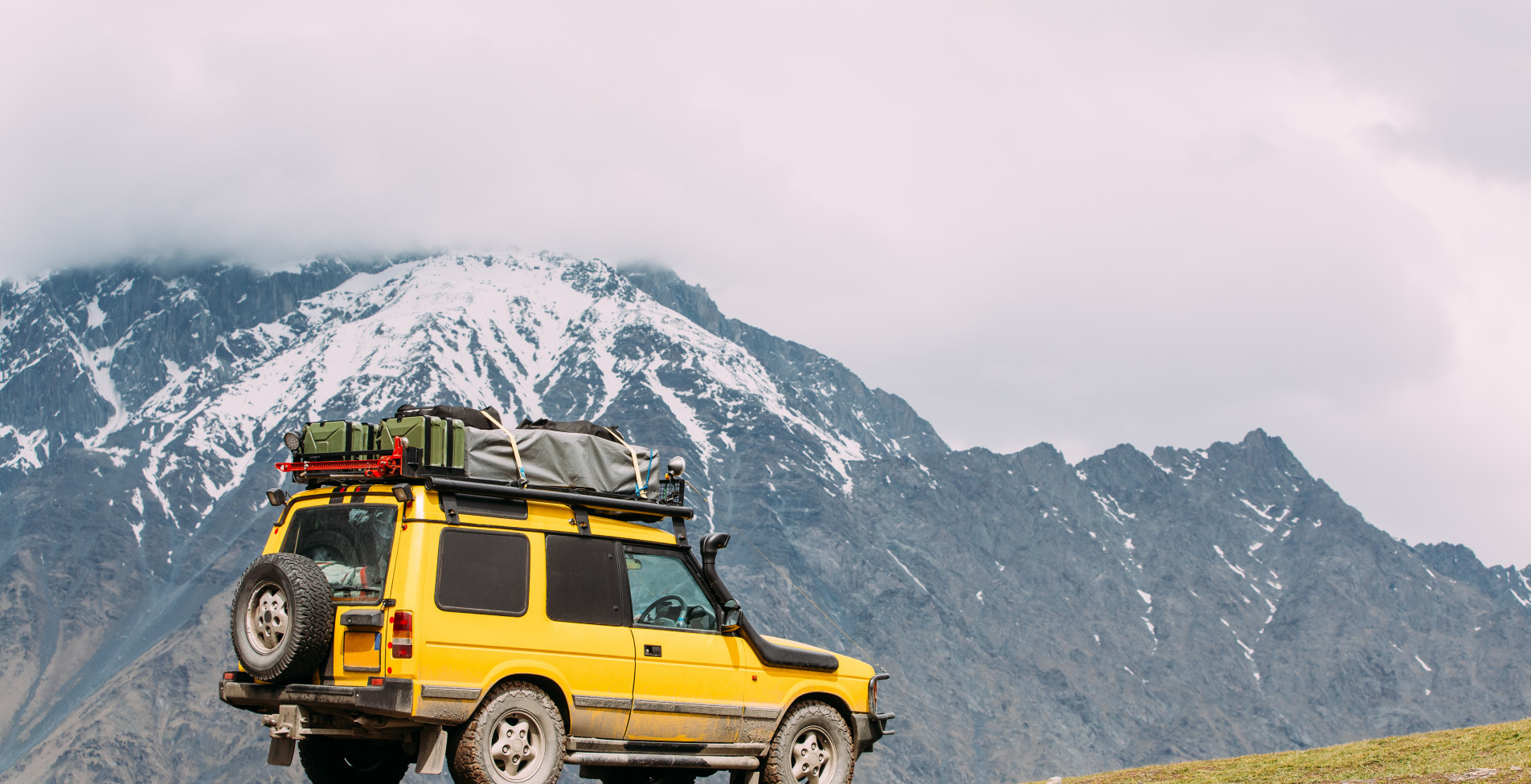 If you are a fan of extreme sports and activities then you will definitely enjoy Jeep Tours, Quadro Tours, or Mountain bike tours around the country. 4X4 tours are the most popular activities among young travelers arriving in Georgia. You can easily find a rental center in Tbilisi, or Batumi where you can either rent a Jeep for yourself, get a driver with a Jeep, or sign up for a one-day, two-days, or week-long tour in the mountains, in the desert, or to the canyons, lakes, and waterfalls. Alternatively, you can take a few Quadros with your friends to the nearby locations to where you are staying in Georgia or order the Quadros to be brought to your destination place. Cycling tours are also easily accessible even at some of the hotels.
Paragliding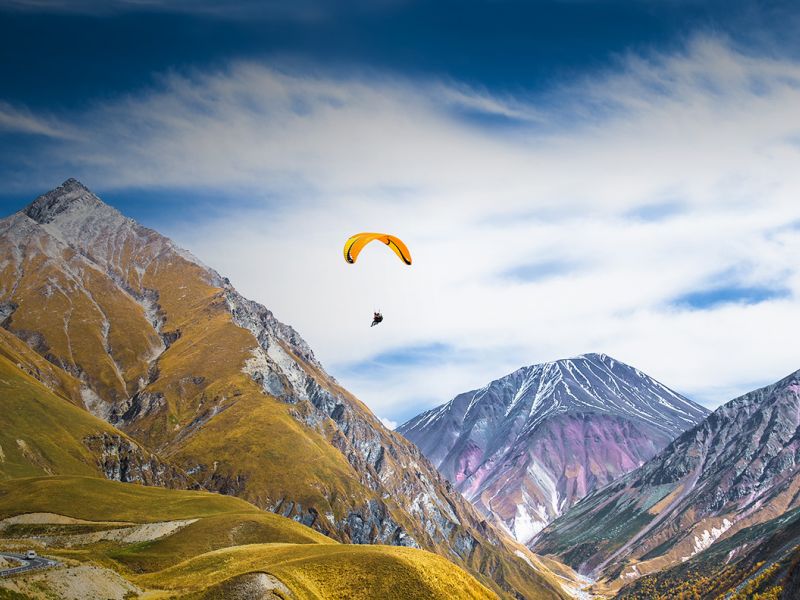 Paragliding over the sea or up in the mountains is whole another experience in Georgia. The history of Paragliding in the country is not long, however, it has quickly gained numerous followers among both the local and international communities. Some of the most common paragliding tours include Tbilisi Sea paragliding and paragliding in the Gudauri ski resort. The first one is the simplest choice for those tourists staying in the capital city who will need to drive only 30 minutes from the city center to reach the territory of "Tbilisi Sea". It is a vast landscape with a huge water reservoir often referred to as a sea and is truly beautiful to observe from the clouds. Gudauri paragliding on the other hand is extreme paragliding activity between the sky-touching mountains of the region 3000 meters above sea level.
Rafting and Kayaking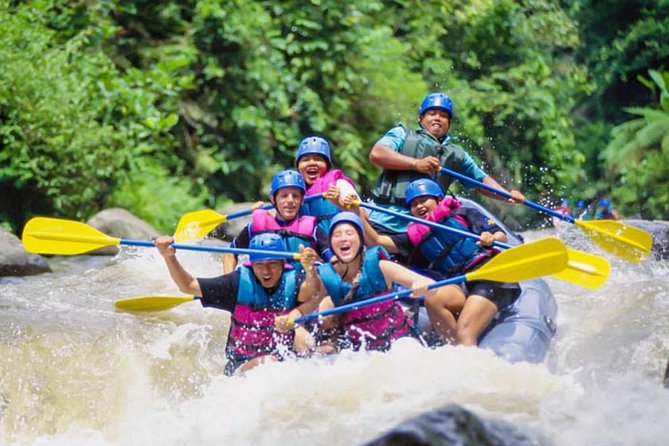 Georgia is home to numerous rivers and waterfalls making it abundant and reach in water resources. However, it has also contributed to developing various water sports and activities such as rafting, canoeing, and kayaking. Canoeing is very rarely available in Georgia depending on the season and is usually found in various national parks of Georgia. However, rafting and kayaking are quite frequent and can be booked even online. One of the most developed centers for water sports is Aragvi Adventure Center located on the way to the Gudauri ski resort. The center offers rafting in inflatable boats on the river Pshavis Aragvi (15 km). The tour takes a maximum of 1 hour and 30 minutes for moderate difficulty. Kayaking rentals are also available at Aragvi Adventure Park for a half-day or 1-day tour with shuttle service provided on Zhinvali Lake.
Speleological Tours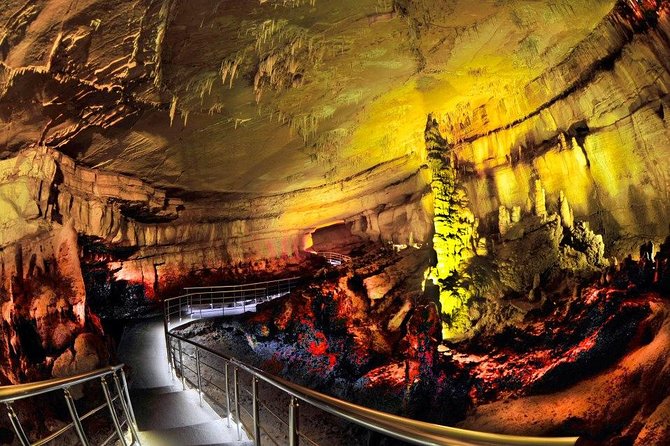 If you are down to experiencing out-of-this-world universe then heard towards the caves of Prometheus and Melouri. The Prometheus cave is the most popular of its kind with a 1-hour-walk territory accessible to visitors. The cave features numerous underground lakes and rivers and thus requires the careful assistance of experienced tour guides. The cave is 22 kilometers long and represents a unique network of separate cave rooms. But only 1420 meters are accessible to viewers. Travelers can walk through the stalactites and grottoes of the cave or take a bot tour along the underground river. The tour is extremely cheap starting at 2.5 US dollars only. Melouri cave on the other hand requires a bit more experienced traveler since the entrance to the venue is 8-10 m in-depth and is tough to navigate.