The most beautiful places in Tbilisi for photoshoot – Georgia
Thursday, July 29, 2021
Travel Photography
by
Ani
Tbilisi is known as a city of contrasts. It is quite true since you can find modern glass skyscrapers and industrial Soviet buildings standing right next to each other, cozy, European-style cafes in line with traditional Georgian restaurants and the views over mountains on one side while sights of the overcrowded city at another. Even though many think that it makes Tbilisi a chaotic place in reality it is a perfect blend of vibrant and modest, loud and peaceful vibes of the city. All of these together create numerous spots for photographers, bloggers, and content creators with unique shots that cannot be made anywhere else. We are going to cover the secret places in Tbilisi that make ideal photoshoot scenes in this article.

Perfect Spots for Your Photoshoot
At a single glance, Tbilisi might look like another grey city. But as you walk through its streets you discover that it is more colorful and intricate. In fact, Tbilisi Georgia is a photography playground. To avoid wasting time, you must be familiar with certain atmospheric locations as well as some helpful hints. Not all of the locations we recommend for you are open to tourists, but you'll be able to incorporate these hidden gems into your film anyway. We will provide insights on how to plan everything ahead in order to avoid a large crowd, as well as guarantee answers to these queries: What to do in Tbilisi and how to take stunning photos. It does not matter whether you take a photo on your mobile phone or with a professional camera, after your photoshoot in Tbilisi your Social Media feed will be filled with the warmth and comfort of this welcoming country.
Gabriadze Clock Tower
With its cartoon-like architecture, Tbilisi's leaning tower, Gabriadze Clock Tower, is an ideal photo location. Try to arrive around 12 pm or 7 pm to see The Circle of Life, a puppet show. If you miss it, you can still see the angel hammering the bell every hour.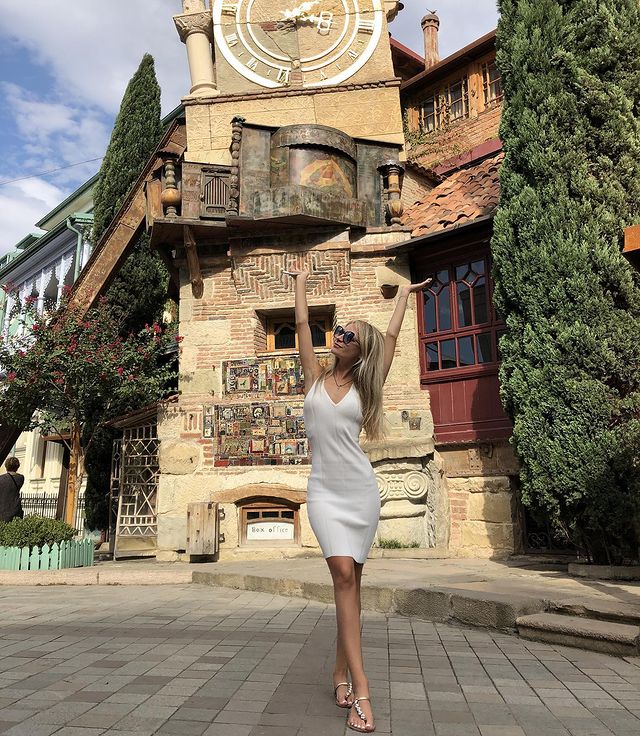 Former Soviet Factory – Fabrika
Fabrika, housed in a former Soviet sewing factory, is now one of Tbilisi's hippest hangouts. It often reminds people of the LX Factory in Lisbon as well as the Revaler Strasse in Berlin. There are design shops, cafes, restaurants, studios, and workshops, as well as a hostel. It is one of the favorite restaurants in Tbilisi for numerous travelers. The atmosphere is fantastic.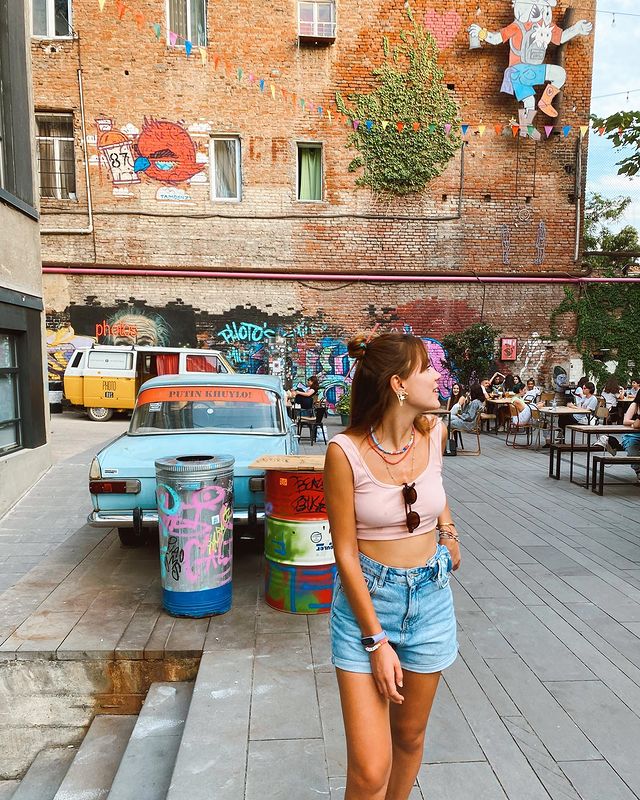 Kaleidoscope
Tbilisi's 19th-century stained glass house accommodates a miniature boutique with numerous attractive and authentic handcrafted souvenirs. You can go there to shop as well as take beautiful photos in front of these colorful glasses. You're in luck if you can catch the sun shining through these windows, creating a spectacular scene.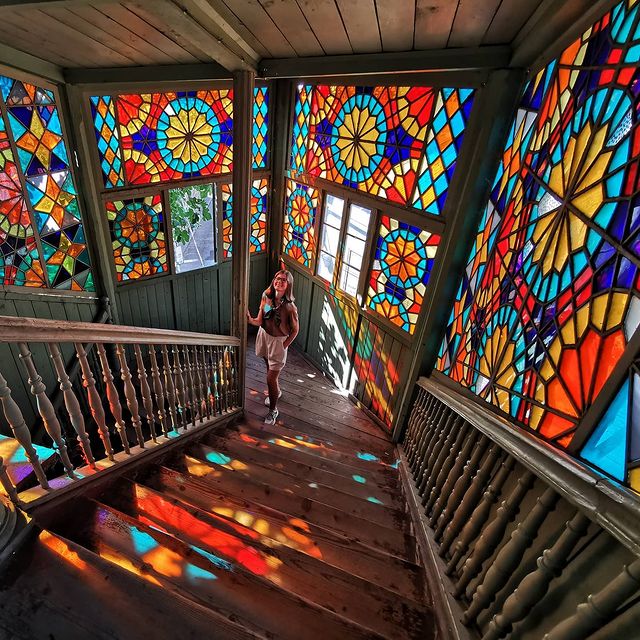 Underground Murals
Tbilisi has recently developed street arts even with a government's involvement to encourage local artists to take up the new trend. While driving or walking around the city you will notice numerous murals, but most of them are found in the underpasses. These photogenic murals are often illegal paintings, however, they have more authentic stories and artsy features.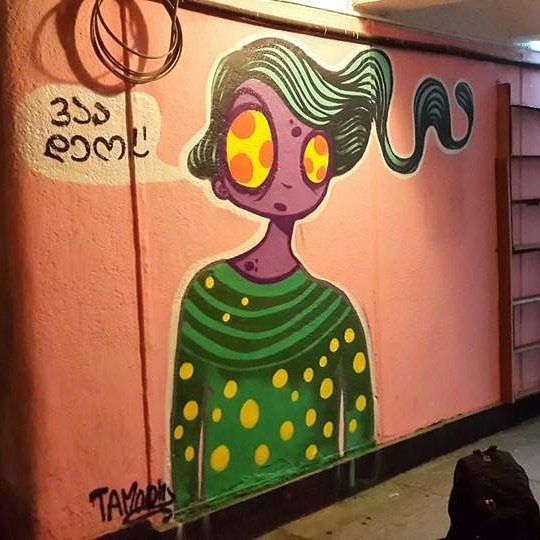 Opera House
If there is a ballet or opera performance at the Georgian National Opera and Ballet Theater of Tbilisi, or simply the Opera House of Tbilisi when you visit the city, don't miss it. Formed in 1851, the Tbilisi Opera House is one of the oldest artistic establishments in Europe. The interior of the opera house is also very authentic, making it a great photo opportunity.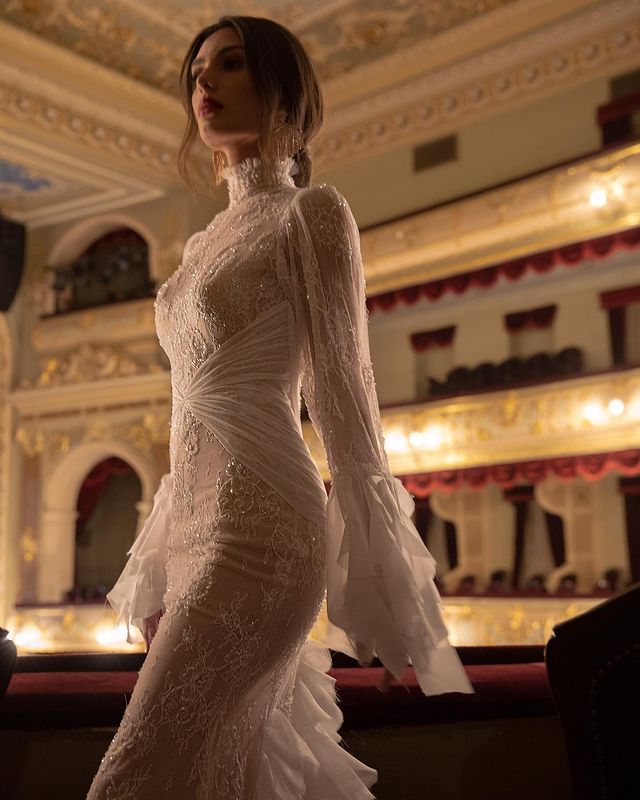 Orbeliani Baths
The sulfur baths are trademarks of Georgia. They are lovely, and it's where tourists get their one-of-a-kind photo cards. One of the most picturesque sulfur baths in Tbilisi is Orbeliani Baths. Best thing is that you can photograph Orbeliani Baths both from inside and outside taking shots from multiple perspectives. Not only can you enjoy the historical style, but you can also relax in the sulfur baths. The Orbeliani Baths building itself is stunning, with a blue-tiled facade that draws the eye right away.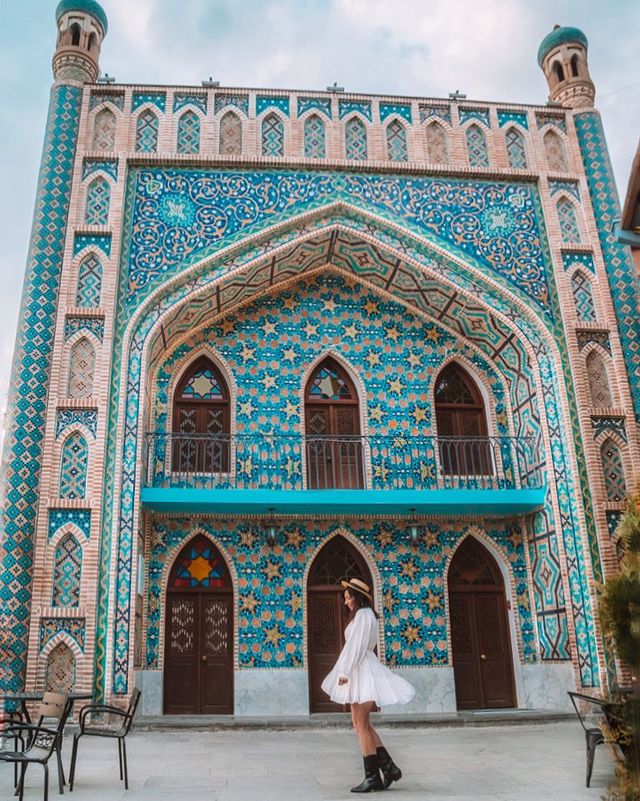 The Chronicle of Georgia
Many tourists are unaware of this venue because it is remote from the city and there is little information about it online. You can find about it from locals only. It is a 20th-century monument that chronicles the history of Georgia. There are no public transportation stops nearby, so it is best to take a taxi. We guarantee that your efforts will be rewarded as soon as you reach the summit.